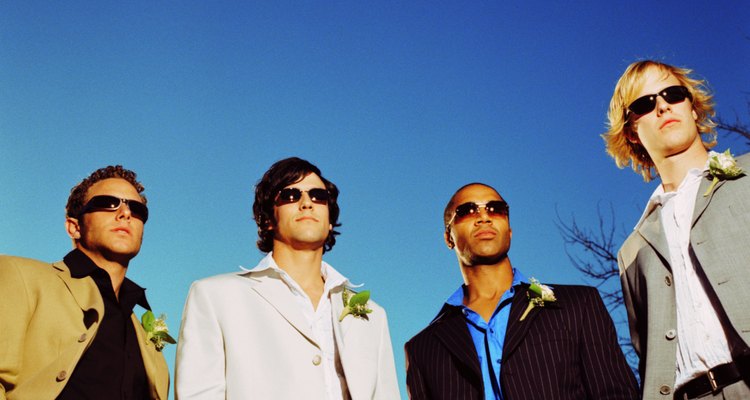 Stockbyte/Stockbyte/Getty Images
Wearing a sports coat and trousers can give you a lot more freedom to express your personal style than a suit can. You have a greater selection of patterns, colors and textures. How you put them together tells others what kind of guy you are--perhaps traditional because you match a navy blazer with gray trousers or more casual because you wear a chino jacket with jeans. Instead of trying to match your sports coat and jacket in terms of color and fabric to give your ensemble the impression of a suit, mix it up and have the fun of dressing the way you want instead of the frustration of trying to match jacket and trousers.
Mix and match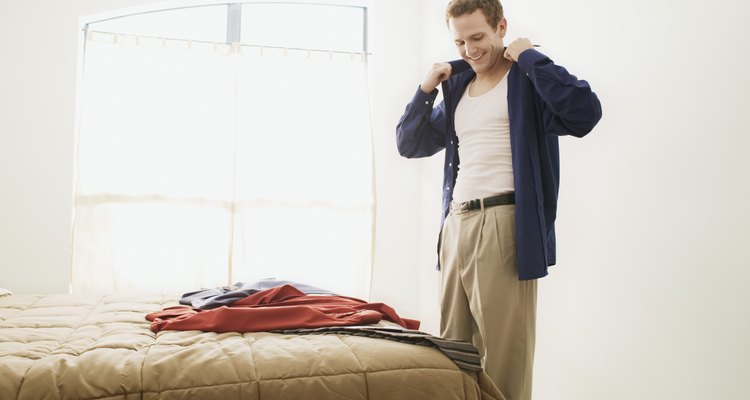 Jupiterimages, Brand X Pictures/Brand X Pictures/Getty Images
Mix and match different combinations of sports coats and trousers to find outfits for various occasions. There are no hard and fast rules.
Match darker jackets and lighter pants, such as a velvet navy coat with light gray pants or a dark brown sports coat with light khaki pants.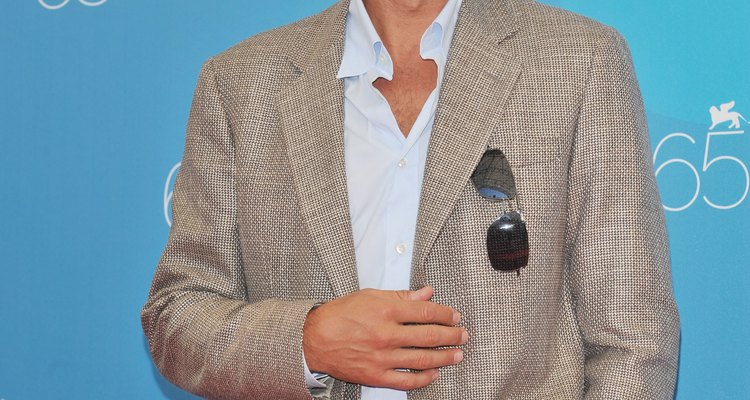 Pascal Le Segretain/Getty Images Entertainment/Getty Images
Pair a light-colored sports coats with dark trousers, such as a patterned tan sports jacket with denim jeans, or a light brown camel coat with dark brown or navy slacks.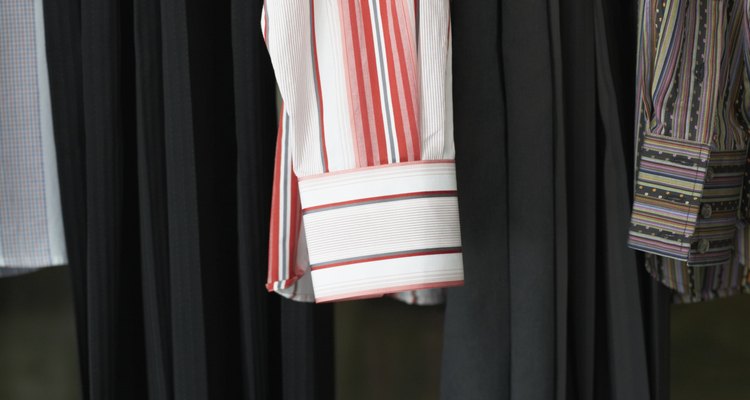 Jack Hollingsworth/Photodisc/Getty Images
Purchase several different weights of trousers for your closet so that you can match them with a sports coat and dress appropriately for the season. For example, corduroy is not a summer fabric. Cotton or polyester are better suited for warm weather.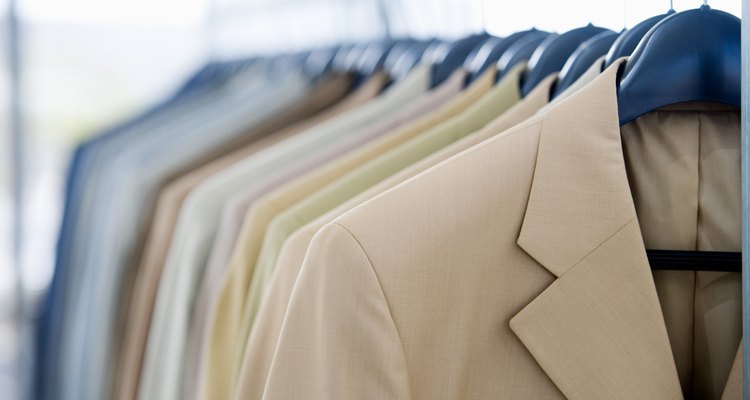 Goodshoot/Goodshoot/Getty Images
Stock your closet with a selection of sports coats that are appropriate for different occasions. Choose a patterned jacket and a solid color and then pair them with different types of pants, such as cotton twill, polyester, wool, denim or corduroy to dress the jackets up or down.
References
Writer Bio
Based in Texas, Cynthia Measom has been writing various parenting, business and finance and education articles since 2011. Her articles have appeared on websites such as The Bump and Motley Fool. Measom received a Bachelor of Arts in English from the University of Texas at Austin.
Photo Credits
Stockbyte/Stockbyte/Getty Images