Big loose curls might make you think of princesses and high-maintenance hair styling, but using curlers to create the look is not as hard as you might think. Loose curls create a soft, feminine look, often seen on celebrities like Eva Longoria. You can achieve the loose curl look by using heated or velcro rollers. Larger curlers create bigger, looser curls. Besides the curlers, you only need a few common hairstyling items to complete your look.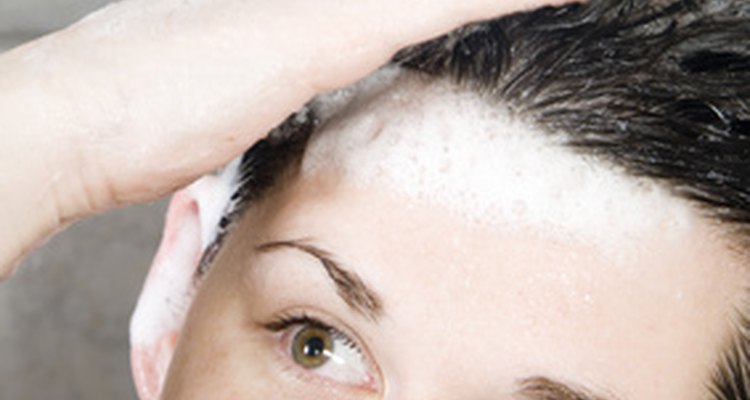 Wash your hair with shampoo. Apply conditioner sparingly to the ends of your hair and rinse thoroughly. If you have very straight or fine hair, use a volumizing shampoo. If your hair already has some wave, use an anti-frizz shampoo that will help smooth it out.
Dry your hair with a blow dryer. Start by blow drying your hair on the highest heat and airflow settings. Finish drying your hair on the cold setting. The cold air will close the hair cuticles, making it easier to set. If you use hot curlers, you will need to dry your hair completely. If you use Velcro rollers, you can partially dry your hair.
Rub hairstyling mousse into your hair with your fingers. Use a mousse specifically designed to enhance curls. For short hair, squirt a golf-ball-sized amount of mousse into your hand. For longer hair, use as much as two golf balls of mousse. Be careful to not use a lot of mousse; too much can make your hair heavy, according to Modern Mom. If you don't have mousse, you can use a dime- to a quarter-sized amount of curl-enhancing hair gel, depending on your hair's length.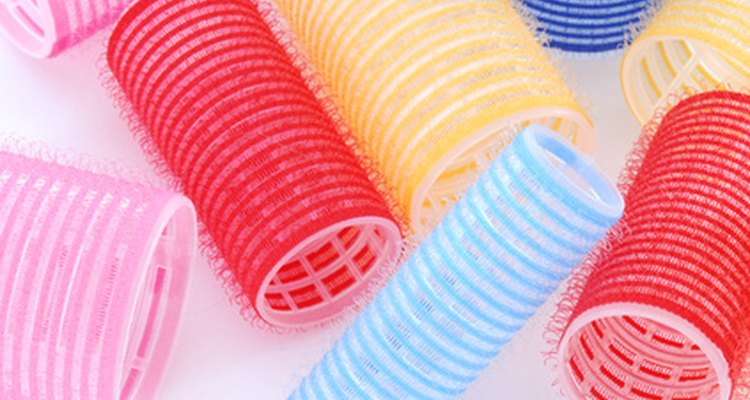 Insert the curlers into your hair one at a time. Use a tail comb to separate sections of hair to wrap around the curler. A tail comb is a comb with a long, thin handle that tapers into a point at the end. Before inserting a curler, run the comb through the hair to make sure it does not have any tangles. Start adding the curlers from the front of your face and working back. Then add curlers to the hair on the sides of your head.
With the curlers still in, spray a small amount of extra-hold hairspray over your curls.
Attach a diffuser to the end of your hair dryer. While you are wearing Velcro curlers, blow dry your hair with the diffuser on high heat and a low air flow setting until it is completely dry. Do not use the diffuser or blow dry your hair if you are using hot curlers; just leave the hot curlers in your hair for five to ten minutes.
Let your hair cool if you use Velcro curlers. This should take approximately twenty minutes. If you use hot curlers take them out after five to ten minutes. The curlers should be cooling down at this point.
Remove the rollers from your hair. Gently run your fingers through your hair to loosen the curls and style it.
References
Writer Bio
Siobhan Russell has been freelance writing for the Internet since 2003. She has written articles covering a variety of subjects for Travelwand, Yellow Pages and eHow. Siobhan has a particular interest in writing travel and equestrian articles. She has a BA Honors in History and Philosophy from National University Ireland, Maynooth.
Photo Credits