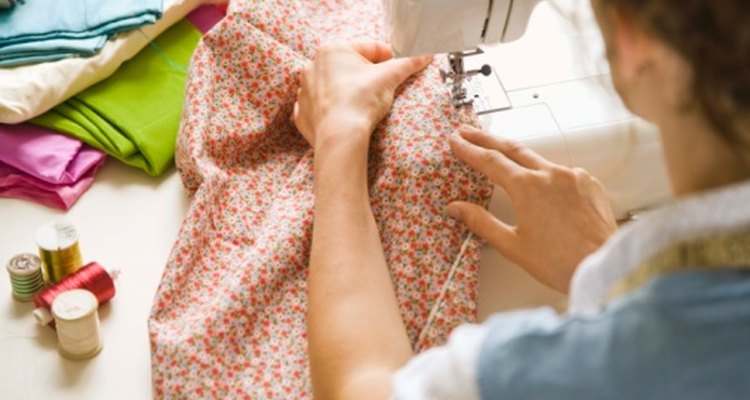 Jupiterimages/Polka Dot/Getty Images
Looking your best sometimes requires alterations and custom fittings for your clothes. Not only can a local seamstress make your clothes fit perfectly, she can update your current wardrobe by altering the style of clothing. When you find a seamstress in your area, schedule a consultation before making any commitment to her. She'll need to see the garment you need created or altered. She'll also need you to try it on. Bring the shoes you plan to wear with the outfit and wear appropriate undergarments. This helps your seamstress create a perfect fit.
Go to the Association of Sewing and Design Professionals webpage. Left click on the "find a sewing pro" page and then left click on "search by state." Left click on your state. You'll see all the seamstresses and sewing professionals in your state who are registered with the Association of Sewing and Design. It displays their contact information so you can see where they are located.
Talk with friends and neighbors. Ask who tailors or repairs their clothing. Chances are they take their items to a local seamstress.
Look in the phone book under "tailor," "seamstress," or "alterations." You'll see the seamstresses address and can determine how close her business is to you.
Search for a seamstress online. Type the word "seamstress," along with the name of your town. The results will show local seamstresses and companies that complete alterations.
Ask a salesclerk or store manager at your favorite clothing store. She may give you the name of her seamstress or may have a seamstress on site who works for the store.
References
Writer Bio
Jennifer Erchul has been a freelance writer since 2002. Writing primarily about family and travel, her work has appeared in the "Idaho State Journal," "Portnuef Valley Parents Magazine" and "Western Flyfisher." She writes for numerous websites and is a published author. Erchul studied English and psychology at Concordia College in Moorhead, Minn.
Photo Credits
Jupiterimages/Polka Dot/Getty Images