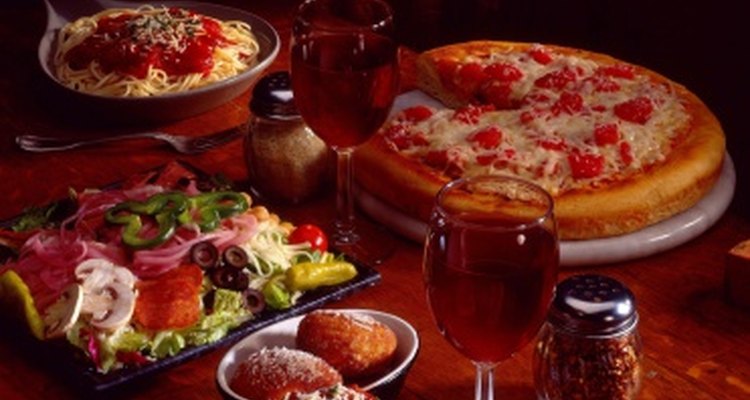 Jupiterimages/Comstock/Getty Images
Pancetta, or Italian bacon, is cured with salt and other spices rather than smoked like traditional bacon. The salt-cured pork is traditionally sold in rolls instead of strips. Pancetta will add richness and flavor to a variety of dishes, without the smokiness. When frying pancetta, cut the rolls into small pieces to ensure a crispy texture. Add the cooked meat to your favorite recipes, such as pasta sauces, sandwiches, soups and omelets.
Cover the bottom of a nonstick skillet with olive oil. Heat the oil over medium-high heat.
Place the pancetta roll on a cutting board. Cut the rolled pancetta into 1-inch cubes and add them to the hot skillet.
Fry the pancetta cubes until they are brown and crispy. Drain the cooked pancetta on paper towels and serve immediately.
References
Writer Bio
Elizabeth Arnold has written for a wide variety of publications and websites. Her experience includes writing travel features for "Recommend" magazine and packaging marketing copy for both Metro-Goldwyn-Mayer and Warner Bros. consumer products. Recently, Arnold was a staff writer for "Special Events" magazine. Arnold studied English at the University of Wisconsin-Milwaukee.
Photo Credits
Jupiterimages/Comstock/Getty Images