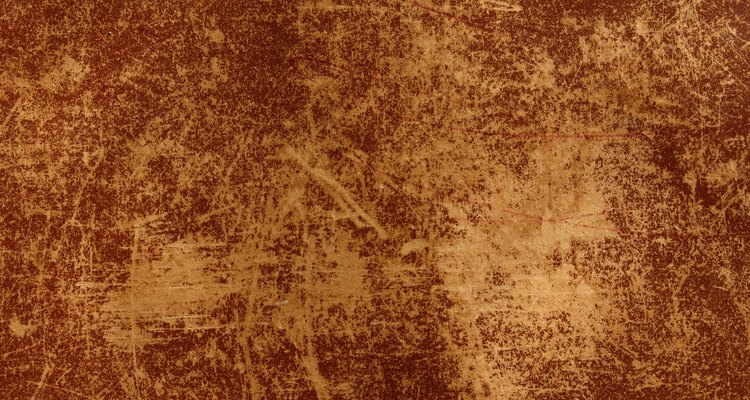 Jupiterimages/Photos.com/Getty Images
Over time the leather on your favorite pair of shoes or a luxe leather purse loses moisture, which causes these items to crack and peel. Regularly conditioning leather clothing, shoes and furniture, however, keeps the leather soft, supple and stain free so that it retains its original beauty for years.To revive your treasured accessories, you can use beeswax as a natural leather cleaner, conditioner and preserver. Beeswax cleans embedded dirt, restores moisture and adds a protective layer to the leather's surface that prevents stains and helps retain moisture.
Clean leather clothing or furniture with warm water or commercial leather cleaner and a soft cloth. Apply the water or cleaner sparingly to the cloth and apply the cloth to the leather to prevent saturating the leather. Make sure the leather is dry before continuing.
Apply a dime-sized amount of beeswax to a soft cloth for applying to leather clothing. Use a quarter-sized amount for leather furniture. Apply the beeswax to the leather in a circular rubbing motion and work the beeswax into the leather.
Buff the beeswax lightly off the leather with a clean, soft cloth, allowing a thin coating of the beeswax to remain on the leather's surface for softening, conditioning and preservation of the leather grain and texture.
Repeat the application of beeswax to leather clothing, shoes and furniture at least once per year. More frequent conditioning of leather goods may be necessary if the leather is maintained in a cold, or a hot and dry climate. Over time leather absorbs the moisture in the thin, protective coating of beeswax left on the leather's surface. Once its moisture is depleted the beeswax should be reapplied. In this way the leather itself indicates when it needs reconditioning.
References
Writer Bio
An attorney for more than 18 years, Jennifer Williams has served the Florida Judiciary as supervising attorney for research and drafting, and as appointed special master. Williams has a Bachelor of Arts in communications from Jacksonville University, law degree from NSU's Shepard-Broad Law Center and certificates in environmental law and Native American rights from Tulsa University Law.
Photo Credits
Jupiterimages/Photos.com/Getty Images