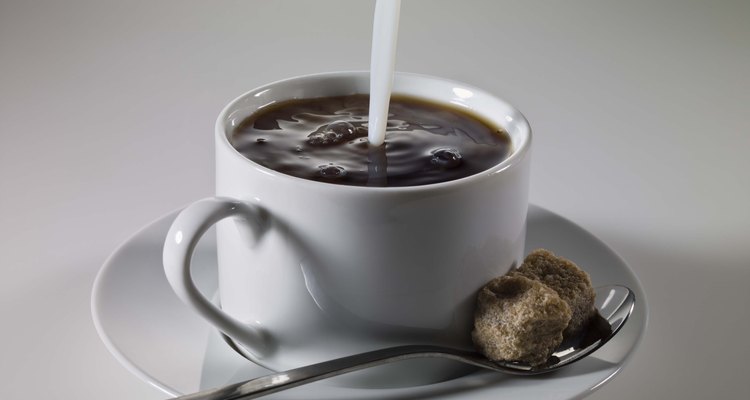 Jupiterimages/Comstock/Getty Images
Chicory is a perennial herb with cornflower blue blossoms. Blended with coffee, ground chicory adds body, smoothness and a bit of mellow, caramel-like sweetness. And because chicory is naturally caffeine-free, blending it with your coffee reduces its normal caffeine level.
Use half your usual amount of coffee grounds. For example, if you typically make 8 cups of coffee using 8 tablespoons of ground coffee, use only 4 tablespoons.
Add the same amount of ground roasted chicory.
Pour the full amount of water needed into the well of your coffee maker. For example, if you added 4 tablespoons of coffee and 4 tablespoons of chicory, add 8 cups water.
References
Writer Bio
Yvette Sajem has been a professional writer since 1995. Her work includes greeting cards and two children's books. A lifelong animal advocate, she is active in animal rescue and transport, and is particularly partial to senior and special needs animals.
Photo Credits
Jupiterimages/Comstock/Getty Images