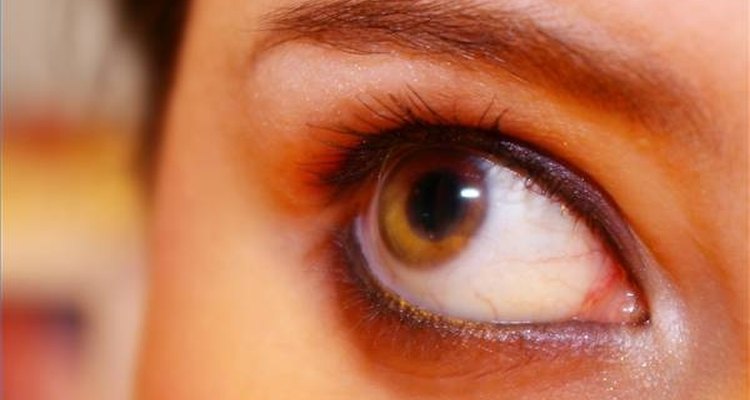 http://www.sxc.hu/profile/loleia, http://www.sxc.hu/profile/speedy2
Eyebrow waxing is a facial hair-removal treatment that can be done in the comfort of your own home, or by a professional in a salon. Eyebrow waxing is ideal for individuals who have thick eyebrows with stray hairs growing above and below the brow. Eyebrow waxing is not recommended for individuals with very thin eyebrows. Eyebrow shaping can be done with small scissors or clippers, laser hair removal, a razor, tweezers, by waxing or by eyebrow threading. Although waxing is arguably the most painful method, it is also the fastest and most precise. Eyebrow waxing varies in price because of the wax used, the reputation of the salon that offers it, and the demand of the waxing technician.
Function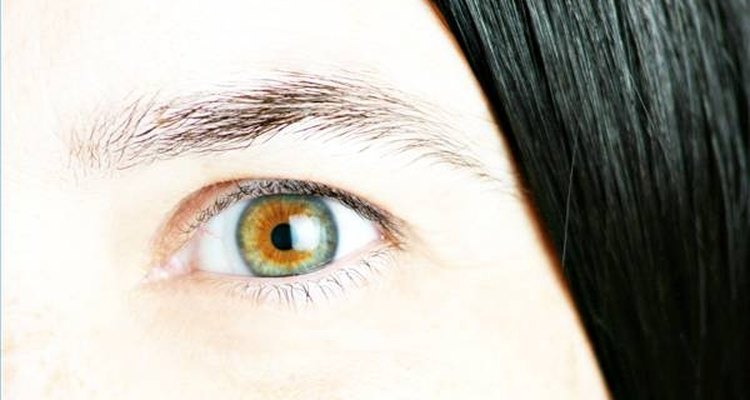 Although it is a misconception that hair always grows back thicker and darker after being removed, your hair will probably grow back after tweezing, threading, trimming or waxing. This is because each hair is contained inside its own tiny pocket called a pilosebaceous unit, where the shaft of the hair, the sebaceous gland, which secretes oils called "sebum," and the hair follicle are located. When you tweeze or wax a hair, the hair shaft will be removed, but not the pilosebaceous unit. This allows more hair to grow a few weeks to several months after waxing your eyebrows. The only way to permanently remove unwanted hair is by getting laser hair removal, which is painful and expensive.
Types
Inexpensive eyebrow waxing is generally operated out of a nail salon. Sometimes salons will offer free eyebrow waxing with another service, such as a pedicure or eyebrow tint. If you're on a budget, inexpensive eyebrow waxing is the way to go, but read the "Warning" section for additional information on inexpensive eyebrow waxing operated out of nail salons and other walk-in establishments. Usually you do not have to make an appointment if you don't have a choice of waxing technician. Inexpensive eyebrow waxing at a nail salon usually ranges between $5 and $15 for both eyebrows.
Benefits
More expensive eyebrow waxing is operated out of a specialty waxing salon, like Shobha or Anastasia Brow Studio in New York City. Waxing salons can provide a more comfortable atmosphere for patrons, but usually comes with a larger price tag. High-end hair salons may also provide high-quality eyebrow waxing services. High-end eyebrow waxing ranges from $20 to $500 for a session. You must still exercise caution before booking an appointment for a high-end eyebrow wax. See the "Warning" section below for more information.
Considerations
Another way to get a professional look with minimal expense is to purchase a waxing kit yourself at a local drugstore and wax your own eyebrows. Some reputable kits include Bliss Sugar Wax Kit, Parissa Wax Strips, Sally Hansen Microwavable Wax, and Andrea Hard Wax Kit. Usually the kit will involve heating a small tub of wax in the microwave and applying it to your face. Rub vigorously, then pull the skin below your eyebrow taught while pulling the strip in one quick motion. Because you can't apply the wax directly to your face, you may lack some precision using this method.
Warning
Eyebrow waxing from salons, both high-end and inexpensive, have been linked to the spread of herpes and other STDs. Be sure the waxing technician is using a brand-new tub of wax on you as a new customer, or is using a clean applicator each time he or she mixes the wax. Herpes and other STDs can live in the warm wax for long periods of time and if the wax is not changed between customers, the STDs can spread. Your waxing technician should be clean and sanitary with both mixing and applying the wax to your face. If you feel the wax is too hot, inform your waxing technician. Wax that is too hot can cause severe burns. Let your waxing technician place a small bit of wax on your wrist before starting so you can test the temperature.
Writer Bio
Megan Smith has been a freelance writer and editor since 2006. She writes about health, fitness, travel, beauty and grooming topics for various print and Internet publications. Smith earned a Bachelor of Fine Arts in writing from New York University.
Photo Credits
http://www.sxc.hu/profile/loleia, http://www.sxc.hu/profile/speedy2