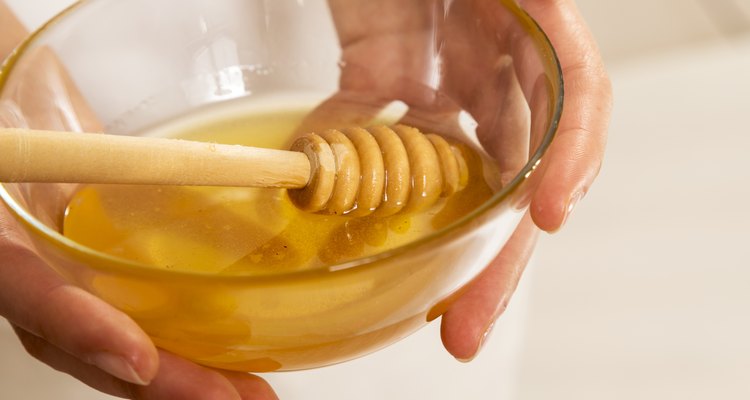 vladans/iStock/Getty Images
Paraffin wax treatments can be found in spas all over the United States. Not only are they a beauty treatment for dry, cracked hands, but they also serve as a heat transference source for arthritis and other bone and joint diseases. Many retailers are now offering paraffin spa kits for the home. You can make your own paraffin spa wax for these kits without having to spend a fortune on premade wax.
Turn the Crock-Pot on to the "Low" setting. Place your blocks of wax into the Crock-Pot, and allow them to melt slowly. Paraffin wax is available in many grocery stores in the canning section.
Check the temperature of the melted wax with your candy thermometer. The temperature should be between 125 and 130 degrees F. If the wax is too hot, allow it to cool for a couple of seconds, then recheck.
Stir in 1 tsp. of essential oil, blending well. Essential oils such as lavender, sandalwood and rose scents provide your skin with a light scent and added softness once the wax is removed.
Dip clean hands or feet into the wax, then wrap in plastic wrap. Leave on until the wax is completely dried (about 15 minutes). Peel the wax off of the skin, and apply moisturizer to the dipped area.
Writer Bio
Sharin Griffin has been a freelance writer since 2009, specializing in health-related articles. She has worked in the health-care industry as a certified nursing assistant and medical technician. Griffin's medical expertise encompasses bariatrics and geriatric care, with an emphasis on general medicine. She is completing an associate degree in health-care administration from Axia University.
Photo Credits
vladans/iStock/Getty Images