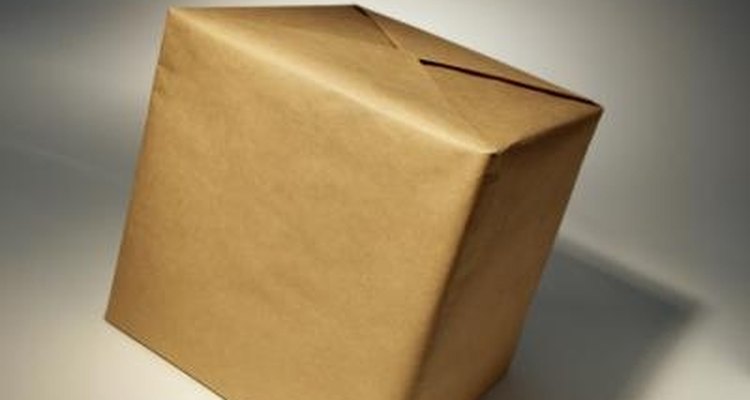 Photodisc/Photodisc/Getty Images
Consumers looking to ship their packages either quickly or economically have a multitude of reliable choices and companies. The U.S. Postal Service, for example, offers products that meet the needs of many of these consumers. Two of those choices are ground shipping and priority shipping. Though priority and ground shipping differ in many ways, the main difference between the two is shipping speed.
USPS Ground Shipping Services
The U.S. Postal Service has five shipping options under the ground-shipping category. They are Parcel Post, Parcel Select, Media Mail, Library Mail and Bound Printed Matter. Bound Printed Matter delivery is for printed material that weighs less than 15 lbs. The sheets must also be permanently fastened with staples or glue. Nonprofits such as schools have the option of sending books and CDs via Library Mail at a discounted rate. These items along with video tapes and computer programs can be sent using Media Mail by anyone. Parcel Post services are the best options for sending small and large items. Parcel Select is similar to Parcel Post, but Parcel Select includes delivery confirmation and discounts for volume shippers. The maximum weight allowed is 70 lbs. for Media Mail, Parcel Select and Parcel Post.
USPS Priority Shipping Services
A part of first-class mail, Priority Mail is designed for packages weighing more than 13 oz. Letters, bills and material that can be shipped by air mail are eligible for Priority Mail. The maximum weight that can be shipped through priority shipping is 70 lbs. The Postal Service also provides flat-rate boxes for priority shipping services. Anything that can fit in these boxes or envelopes will be shipped at a flat fee, providing that the weight doesn't exceed 70 lbs. Customers can pick up these flat-rate envelopes free of charge from their local Postal Service or order them online. Priority Mail shipping labels can also be purchased and printed online.
Shipping Speed
Because Priority Mail is transported by air, it is a bit faster with a one- to three-day delivery period. Ground shipping, on the other hand, may take anywhere from two to eight days. Delivery time for both services may vary depending on many factors, including weather, delivery distance and unforeseen circumstances.
Price Comparisons
Postal Service ground shipping prices range from $2.29 and up for Library Mail to $5.10 and up for Parcel Post. For Library and Media Mail, prices vary based solely on the weight of the package. Parcel Post prices vary based on weight and package dimensions. Priority Mail prices fluctuate according to weight and shipping distance. Prices start at $4.95. All prices are as of May 2011. Unlike ground shipping, Priority Mail offers flat-rate options.
References
Writer Bio
Elizabeth Streeter has been writing professionally since 2000. She specializes in subjects ranging from how to live a happier life to potentially harmful food and drug-related interactions. Streeter has written for "Family Circle," "Woman's Day," "Natural Health" and "Fitness." Streeter holds a Bachelor of Science in nutrition science from Auburn University and is currently working towards a Master of Arts in psychology.
Photo Credits
Photodisc/Photodisc/Getty Images