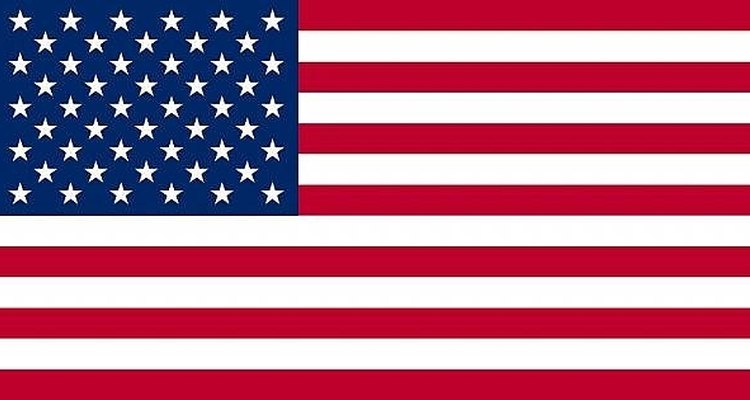 Wikimedia Commons
Getting packages from home matters a lot to soldiers overseas. To ensure that food, clothes or other items reach them in Afghanistan, you have to send packages properly, per strict regulations. There's an old saying that there's a right way to do things, a wrong way and then the military way. You have to know the military way. This changes as the rules change: At time of writing, there's no military mail service for troops in Iraq.
Send What's Allowed
There's no point to sending something the soldier will never see. In Afghanistan, that includes the following:
Pork and pork byproducts
Alcohol or alcohol-making equipment
Porn or nude photographs
Anti-Islamic materials in bulk quantities
Firearms
Cash
Toxic substances
Food that can spoil
Liquids in glass containers

The military scans packages before sending them on. If you send something that is unacceptable, it will be flagged and confiscated and never make it to its destination. As the packages go through regular U.S. mail at first, you also can't send anything that the U.S. Postal Service doesn't normally allow in the mail.
If you're ordering off Amazon, there are many items, such as food and electronics, that you'll have to send to your own home, then ship to Afghanistan via the USPS. Amazon will tell you at checkout if that's an issue.
Packages to Afghanistan
If you're mailing for a special event, send well ahead of time. It takes an average 11 days for a package to reach Afghanistan. It takes even longer to reach bases on the front lines: Delivery schedules are up to the commanding officers, and weather or combat operations can delay packages. Keep that and the heat in mind if you're sending anything perishable.
Address mail to a specific soldier; sending a package to "any soldier" is generous, but security concerns will get it returned. If you want to send a batch of care packages to support the troops, there are multiple organizations that you can work through to find specific individual soldiers to help.
The address on your package needs the soldier's name, rank, unit and APO address with a 9-digit ZIP code. You can look up the ZIP code with the USPS ZIP code finder. Include a return address. Don't write "Afghanistan" or "Kabul" on the envelope; that confuses the system.
The USPS offers free flat-rate shipping boxes, which saves substantially on postal costs. There are limits to what you can send: no more than 70 pounds in weight and a combined length and girth of 108 inches. Girth is measured around the thickest part of the package. You must fill out a customs form saying what you're mailing and how much it's worth. If you're sending something valuable, writing an underestimate of its worth on the form discourages thieves. Check that it's a "gift" on the form, which saves on fees.
Include a list of items inside the package, and a card giving the soldier's address. That helps postal workers if the address is marred or the package spills open.
References
Resources
Writer Bio
Over the course of his career, Fraser Sherman has reported on local governments, written about how to start a business and published four books of film reference. He lives in Durham NC with his awesome wife and two wonderful dogs.
Photo Credits