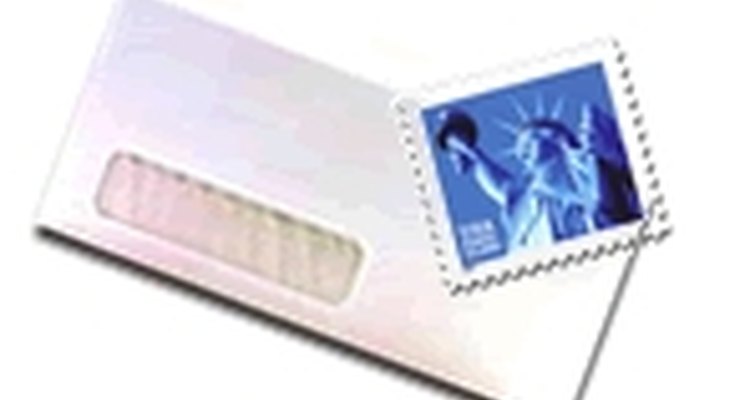 We all lose touch with people. Sometimes these are old friends from our high school days, or workmates from long ago. Other times, it may be a close family member, even a brother or sister, who has become estranged for some reason. When it's very important to contact a missing person -- say, a death in the family, or for an urgent legal matter -- you can send them a letter through the Social Security Administration. Here's how.
Write Your 'Missing Person' Letter Carefully
Write a letter to the missing person you want to contact. The letter will be read by Social Security so keep it straightforward. It should be an informational letter: 'so-and-so passed away', or...'you have a sizable inheritance coming to you...so please contact me'. Something along those lines.
Save any drama, reconciliations, recriminations for a later time. This letter is not the place for them.
Gather Relevant Information
The Social Security Administration (SSA) will attempt to identify the proper recipient of the letter. To do so, they need more than just a name. If you know the missing person's Social Security Number (SSN), include that as well. Also include date and place of birth, and the parents' names (including mother's maiden name), if known.
Send the Letter to Social Security
Your mailing should include the following:
A cover letter identifying yourself, the reason you want the letter forwarded, and any information you have on the recipient, such as their SSN.

The letter itself, which should be in an unsealed envelope addressed to the missing person. If the envelope is sealed, SSA will send it back to you. They need an unsealed envelope so they can review the letter.

There is a $25 fee for the letter forwarding service, so include a check made out to the Social Security Administration. The fee can be waived if the letter is for 'humanitarian' reasons (such as notifying someone of a death), but will not be waived if the letter is chiefly regarding financial matters. If you want the fee to be waived, request this in your cover letter.
Social Security Administration Letter Forwarding P.O. Box 33022 Baltimore, MD 21290-3022
Resources
Tips
SSA will send the missing person letter to their address of record, which is most often a place of employment for working-age people, or a home address for retirees.
Writer Bio
This article was written by the CareerTrend team, copy edited and fact checked through a multi-point auditing system, in efforts to ensure our readers only receive the best information. To submit your questions or ideas, or to simply learn more about CareerTrend, contact us [here](http://careertrend.com/about-us).