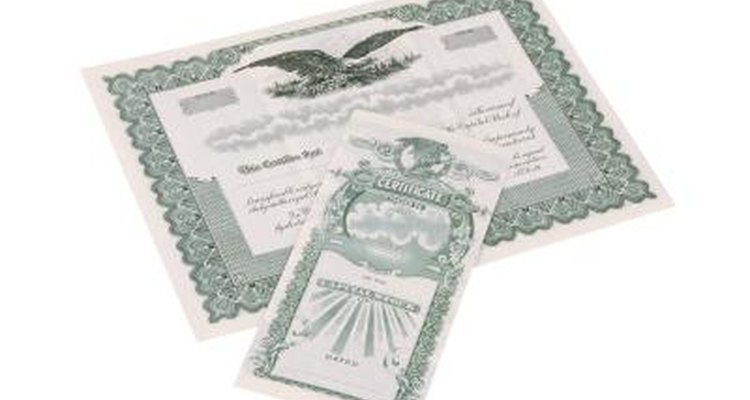 Comstock/Comstock/Getty Images
If you have a loved one that passed away in New Jersey, you may need to obtain a copy of his death certificate. You may need it to apply for Social Security for underage children or to receive life insurance benefits, or maybe you just want to have a copy for personal reasons. Obtaining a copy of your loved one's death certificate is not hard, but you will need the proper forms.
Step 1
Print out the application for a certification or a certified copy of a vital record (see Resources). If you are an immediate family member, you can request a certified copy. If you are not an immediate family member, you can only obtain a certification.
Step 2
Fill out the application completely. You need to make sure you used the deceased individual's exact name, place where the death occurred and the date the death occurred.
Step 3
Make a photocopy of your proof of identity, which can be your driver's license or passport. Then make a copy of proof of your relationship to the deceased individual. Place these copies in an envelope along with the application.
Step 4
Add a check or money order for the $25 filing fee to the envelope. Make sure you do not send cash.
Step 5
Address and send your envelope to the following address.
New Jersey State Department of Health and Senior Services State Registrar Search Unit PO. Box 370 Trenton, NJ 08625-0370
References
Resources
Tips
If you have any questions before you file you can call the office of vital statistics at 866-649-8726.
Warnings
It may take up to four months to obtain your requested death certificate.
Writer Bio
Alicia Bodine has been a professional writer for 13 years. She has produced thousands of articles for online publications such as Demand Studios, GoBankingRates and WiseGeek. Bodine is passionate about gardening, travel, education and finance. She has received awards for being a top content producer.
Photo Credits
Comstock/Comstock/Getty Images