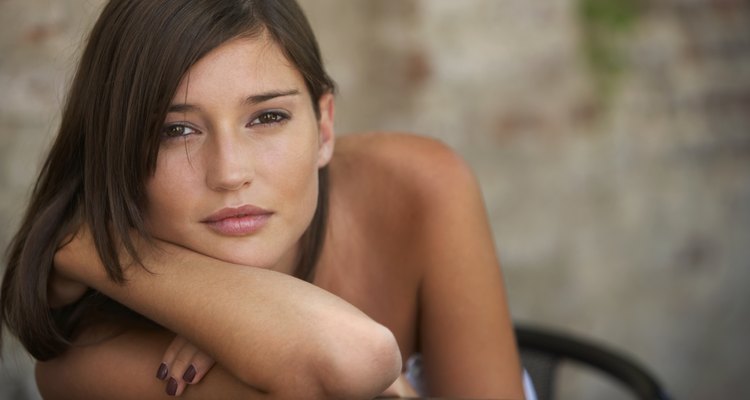 Maria Teijeiro/Photodisc/Getty Images
Let's face it. A good wax anywhere on the body is something most would like to avoid. Waxing is the most effective way to keep body surfaces bare; unfortunately, it is also the most painful. The labia, in particular, are tricky because of their sensitive, hard-to-reach location on the body. Fret no more. Check out these tips to wax your labia correctly.
Wax Kit
Purchase a do-it-yourself wax kit from your local pharmacy. Make sure you get soft wax rather than hard wax. Soft wax practically turns to liquid when heated, while hard wax is thick like honey and harder to apply. Each kit should come with all the necessary tools to wax your labia, but just in case, purchase any missing items including:
Prep Properly
Before you attempt to wax your labia, prepare the skin by taking a hot shower. Hot water mixed with steam opens up pores, which reduces pain. Apply a small amount of baby oil around the area. This also reduces stinging when you wax. If the hair is excessive (more than one half inch in length), trim it down with a pair of salon shears. Do not shave the area before waxing. When the hair is too low, it becomes difficult for the wax to adhere to the hairs.
Now You're Ready
Once you have purchased a wax kit and completed prepping, you are ready to begin. First, cut the bandage into two-inch wide, eight-inch long strips. Pour the wax into the warming vessel and turn on to medium heat. Place the wax and other tools next to you while you sit on a flat surface with your back against a wall.
Once the wax has melted, dip a craft stick into the wax and allow the excess to drip back into the warmer. Let cool slightly, but do not allow the wax to get less than warm. Spread the wax on the left labium first. Immediately place a strip of elastic bandage on the area. Let it sit for approximately 30 seconds while patting it down on the surface of the skin and hair.
Take a deep breath and pull quickly. You should see the hair on the cloth of the bandage. If not, you probably pulled to slowly and will have to repeat. Avoiding repetition will help to eliminate soreness.
Repeat the same process for the right labium.
Once complete, take a wet, hot cloth and wipe excess wax from the area. Apply cooling lotion for instant relief.
References
Writer Bio
Zaina Adamu has been a general assignment reporter in Baltimore since 2006. She currently owns Refine Agency, a web development company in Towson, Md. Her works have been featured in "The Baltimore Times," "The Annapolis Times" and College Syndicated News. She earned her Bachelor of Arts in English from Morgan State University.
Photo Credits
Maria Teijeiro/Photodisc/Getty Images