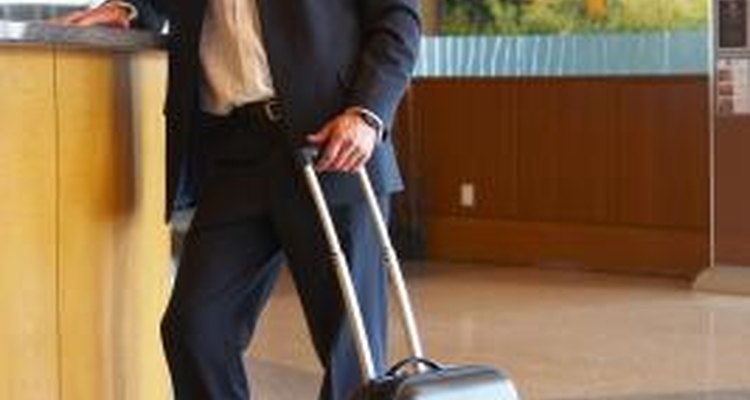 Jupiterimages/Photos.com/Getty Images
Maintaining a relationship with a man who travels a lot without taking his girlfriend with him requires a strong women. These types of relationships have no room for insecurities or doubt as to your partner's faithfulness. However, regardless of your strength or trust, keeping a relationship strong while not seeing each other regularly demands work from both parties. Learn how to cope with a boyfriend traveling often by using various tips to fend off potential loneliness that may occur during his absence.
While He's Away
Step 1
Spend time bettering yourself while he travels. Enhance your abilities in a certain hobby, keep fit and learn a new skill. These things will help you focus on becoming a better person, and helps you keep an identity separate from your boyfriend.
Step 2
Talk to him every day, when possible. Communication serves as a vital tool in successful relationships. You may not have the opportunity to speak every day, but do your best to speak as much as possible.
Step 3
Make small gestures to show that you care. A sweet text message in the morning or a cute email will express how much you miss him.
While He's Home
Step 1
Schedule time to spend alone together. If either of you has children, arrange for a baby sitter. Enjoy catching up and spending quality time with one another.
Step 2
Focus on the present moment. If your boyfriend travels very often, you may only have a matter of hours or days before he has to leave again. Do not spend your time together focused on how much you will miss each other after his departure.
Step 3
Dress up for him. A man loves to see that his girlfriend has put forth the effort to look nice for him.
Step 4
Enjoy a passionate goodbye each time that he departs. The memory of this goodbye and the time that you have spent together will help you cope with your boyfriend traveling.
References
Writer Bio
Based in Tennessee, Chelsei Henderson ventured into the freelance writing career in the early months of 2010. Since then, she has been published in her church's international publication, "The Evening Light." Henderson specializes in business-related topics, and works as a full-time writer for Demand Studios.
Photo Credits
Jupiterimages/Photos.com/Getty Images