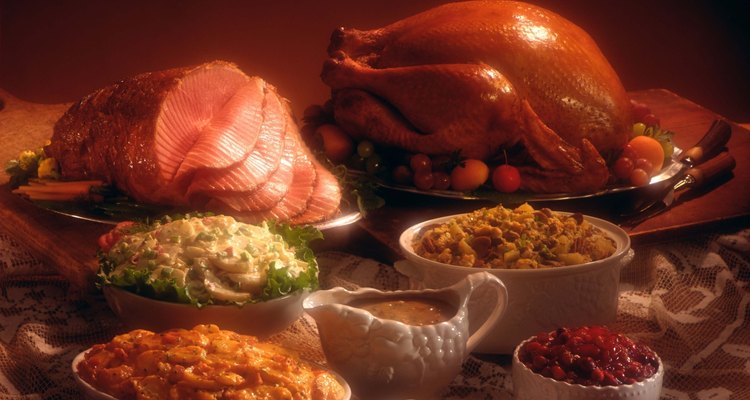 Jupiterimages/Stockbyte/Getty Images
As an ingredient in soups, stews or casseroles, yams benefit from gentle cooking over a long period to soften them and bring out their flavor. They're equally delicious as a side dish, and a slow cooker is a convenient method of preparing them, especially for large meals when a main dish such as a turkey may be taking up valuable oven space.
Step 1
Open the canned yams and drain out the fluid. If you're using whole yams, cut them into rough chunks or slices.
Step 2
Melt butter or margarine, using a stove or microwave oven; use about 1 1/2 tablespoons of butter per 16-ounce can of yams. Mix the butter together with about one-half teaspoon of cinnamon and one-half cup of sugar for each can of yams.
Step 3
Place the sweet potatoes in the slow cooker. Spread the butter, sugar and cinnamon mixture evenly over them.
Step 4
Close the lid of the slow cooker. Set it to low heat and allow to cook for six to eight hours. Periodically check the yams; they're done when the flesh is soft and tender.
References
Tips
Garnish your yams with chopped nuts for a crunchy contrast.
Add a small amount of orange juice in the dish to give it a pleasingly sweet, citrusy flavor.
Writer Bio
Dr James Holloway has been writing about games, geek culture and whisky since 1995. A former editor of "Archaeological Review from Cambridge," he has also written for Fortean Times, Fantasy Flight Games and The Unspeakable Oath. A graduate of Cambridge University, Holloway runs the blog Gonzo History Gaming.
Photo Credits
Jupiterimages/Stockbyte/Getty Images