PhotoObjects.net/PhotoObjects.net/Getty Images
There's something fun about meat you can eat with your hands instead of a fork. Make it chicken wing night at your house with simple sides to complete your menu for a hearty dinner. Whether you opt for the spicy wing variety or a mild hint of flavor, create a dinner that makes the most of complementary flavor combinations. Serve dinner with a flavor theme the whole family can enjoy.
Crock Pot Wings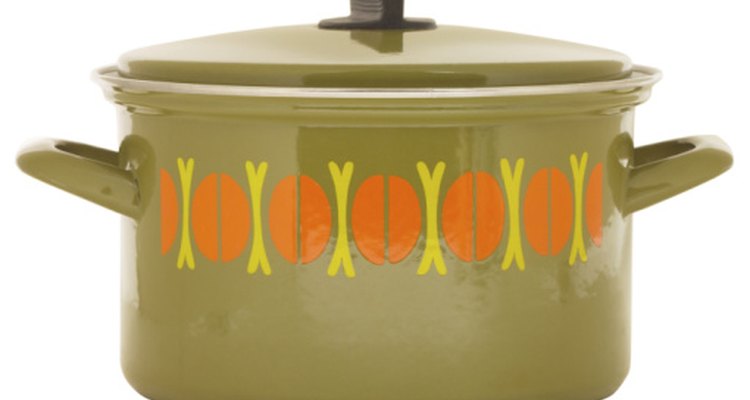 Hemera Technologies/PhotoObjects.net/Getty Images
If you're pressed for time, get a jump-start on dinner plans with chicken wings cooked in a crock pot. Choose a simple recipe with butter and Tabasco sauce to flavor the wings and cook them three hours ahead of time on a low setting.
Serve the wings with fresh corn on the cob, roasted red potatoes seasoned with rosemary, salt and olive oil and a side of coleslaw. This dinner is ideal when you're in a rush because you can pre-wrap corn cobs and potatoes in tin foil and bake them separately as the wings near the end of their cooking time. Start your potatoes before the corn as they'll need up to an hour to bake completely.
Classic Buffalo Hot Wings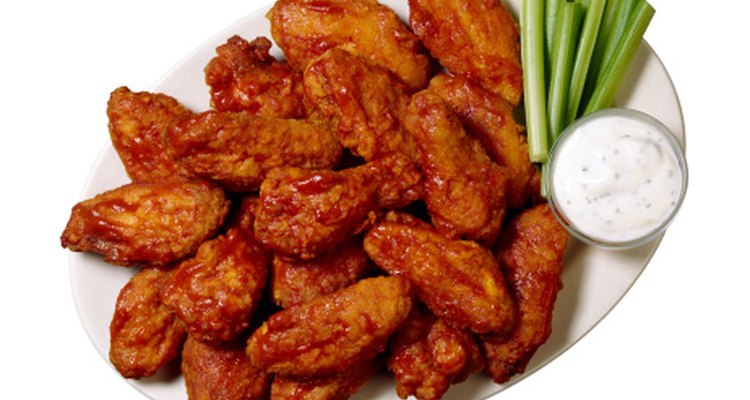 Brand X Pictures/Brand X Pictures/Getty Images
Turn ordinary buffalo wings into a platter of choices. Prepare an array of intensities with mild, medium and super-hot wing choices. Use sauce recipes indicating intensity ranges and be sure to label wing choices at serving time. You'll satisfy your family's taste buds without worrying about who needs an ice water rescue.
Complement buffalo wings with mild side dishes such as white rice with cream sauce and fresh green beans. For a cool, crisp side, add a simple salad consisting of diced cucumbers and tomatoes.
Island Wings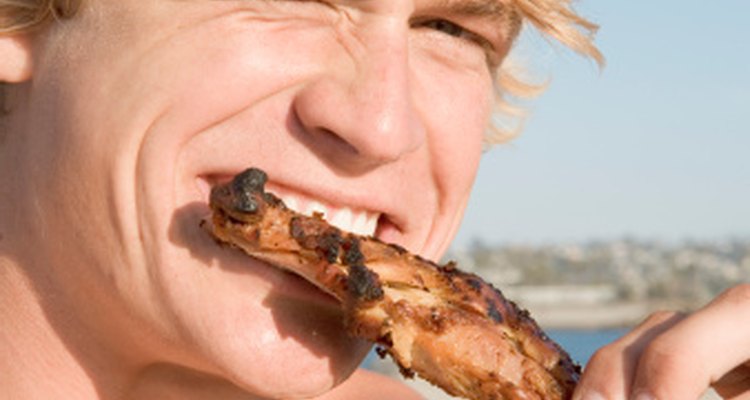 Jupiterimages/Comstock/Getty Images
Cook chicken wings with a tropical essence and serve a variety of dipping sauces such as pineapple salsa, mango chutney and Polynesian dip. Make chicken wings the main dish and serve plantain fries and sliced fruit as sides. Sections of cantaloupe, watermelon and honeydew melon are perfect for adding a tropical feel to the dinner menu and you can top them with toasted pine nuts for a kick of flavor that won't taste heavy.
Boneless Wing Sandwiches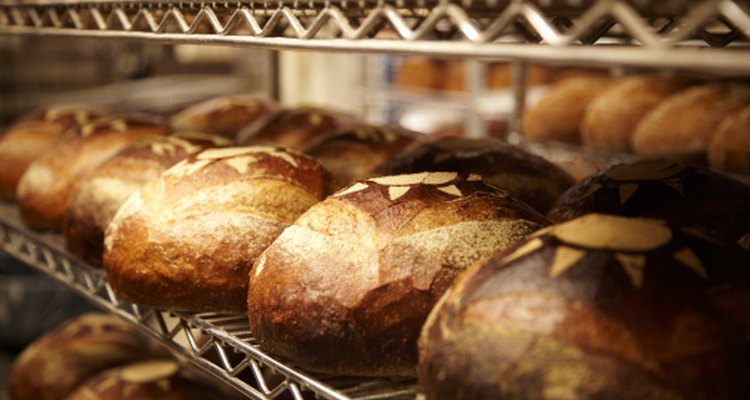 Thomas Northcut/Photodisc/Getty Images
Serve a casual dinner with boneless wing sandwiches and potato chips. Keep frozen wings on hand for quick meals and serve them on kaiser rolls, onion rolls or toasted garlic bread. You can get creative and add your own toppings such as mayonnaise, lettuce and tomato or cilantro and avocado for a Southwestern flavor.
Round out your dinner with an additional dish such as baked beans, spinach salad or a steamed vegetable medley including squash, carrots and zucchini.
References
Writer Bio
Based in Atlanta, Kristen Noelle has been writing since 2007. Her work has appeared in AOL News, "Mothering Magazine," "Maui News," "Christian Science Monitor," "Forsyth County News" and the "Forsyth Herald." Noelle studies comparative literature at the University of Georgia.
Photo Credits
PhotoObjects.net/PhotoObjects.net/Getty Images