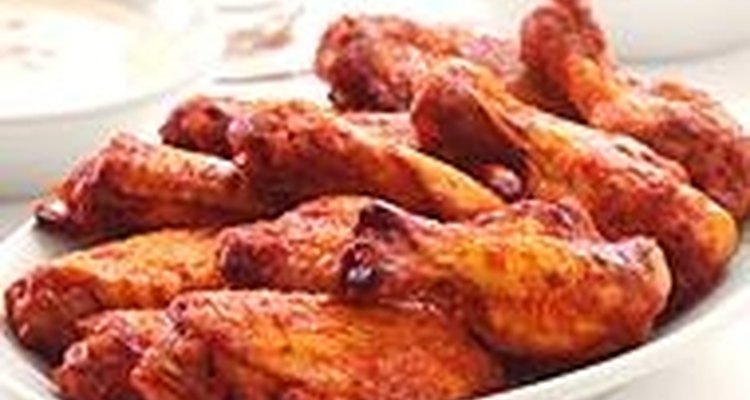 http://www.reluctantgourmet.com/images/chicken_wings_2.jpg
A healthy alternative to deep-frying, easy baked spicy chicken wings are perfect for any game day or picnic.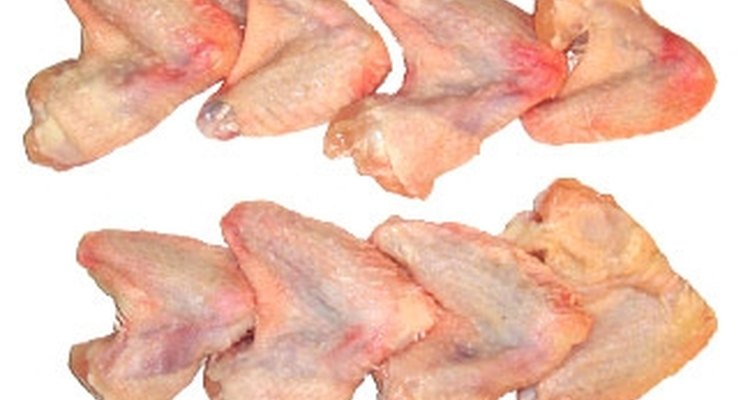 Before you begin, be sure to wash the chicken wings and remove the tips and preheat the oven to 425 degrees.
Next, line a cooking sheet with parchment paper or aluminum foil. To prevent the wings from sticking to foil, spray it with non-stick spray if desired. Add the chicken wings to the cooking sheets, and bake on the middle rack for 20 minutes, or until browned. After the tops are browned, turn them over and cook for another 20 minutes.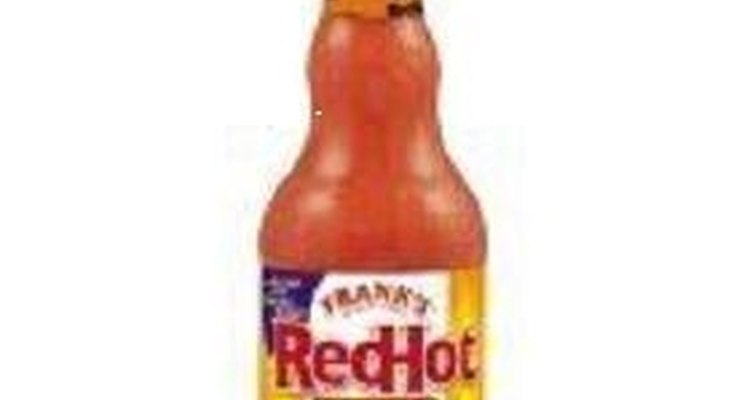 Prepare the sauce while the wings are in the oven. Melt the butter in a saucepan, and add the garlic. Once the butter is melted, add the hot sauce, butter, and kosher salt into a large mixing bowl that is large enough to hold all the wings.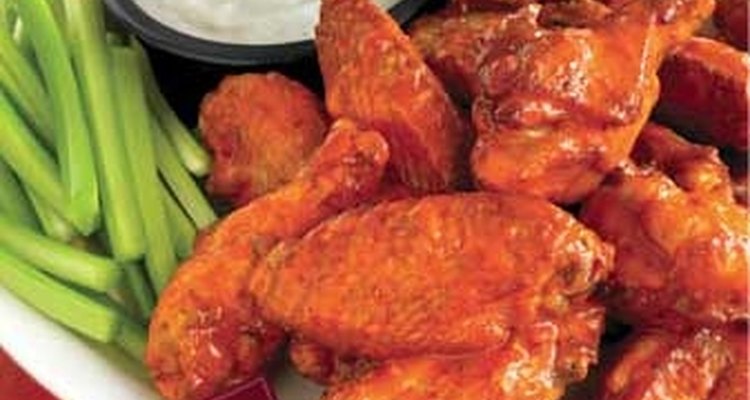 Finally, add the chicken wings to the mixing bowl and toss well, coating each piece of chicken. Then, transfer to a serving plate with celery sticks and a side bowl of blue cheese dressing.
Tips
If you like chicken extra-crispy, you can increase baking time for 5 or 10 minutes
Warnings
Be sure to cook all chicken thoroughly
Rinse all cutting boards and counters after preparing poultry
Photo Credits
http://www.reluctantgourmet.com/images/chicken_wings_2.jpg