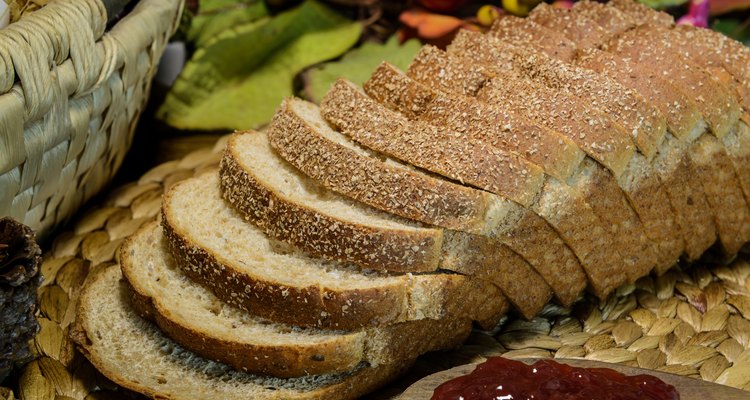 wisanuboonrawd/iStock/Getty Images
wheat germ, the embryo of the wheat kernel, is a nutritional powerhouse -- high in fiber, folic acid and the antioxidant L-ergothioneine. The addition of wheat germ can boost the nutritional content of many dishes, including smoothies, meats, salads, cereal and yogurt. You also can substitute wheat germ for a portion of the flour in recipes for baked goods such as quick breads, cakes and muffins or add wheat germ to flour-based coatings for fish or chicken.
Preheat your oven to 325 degrees F.
Spread 1/3 cup of wheat germ evenly across a cookie sheet.
Bake the wheat germ for 15 to 20 minutes -- stirring occasionally to avoid burning -- until lightly browned.
Allow the wheat germ to cool and then combine it with 2/3 cup flour.
Store the mixture in an airtight container in your refrigerator or freezer, where it will keep for two to six months.
References
Resources
Writer Bio
Angela Brown has been a book editor since 1997. She has written for various websites, as well as National Public Radio, Pacifica Radio and more than 20 fiction anthologies. Brown earned a Bachelor of Arts in theater and English from the University of Wisconsin.
Photo Credits
wisanuboonrawd/iStock/Getty Images