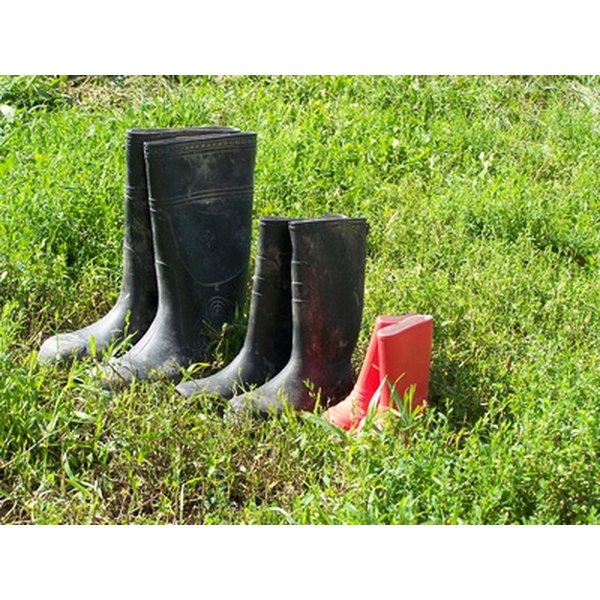 Rubber boots keep feet dry in the rain and when working near water. But eventually they split, crack or just wear out, or become too small. What's an ecologically minded rubber boot lover to do? Rubber boots are typically not recyclable. Most recycled rubber is from tires and transformed into playground covering, floor mats, mulch and other products. Rubber boots can, however, be re-purposed.
Boots to Shoes
Cut off the top-portion of the boot to create rubber garden shoes.
Share and Donate
Rubber boots make mud puddles more fun. Re-use outgrown rubber boots by sharing with friends or donating to others who can enjoy them.