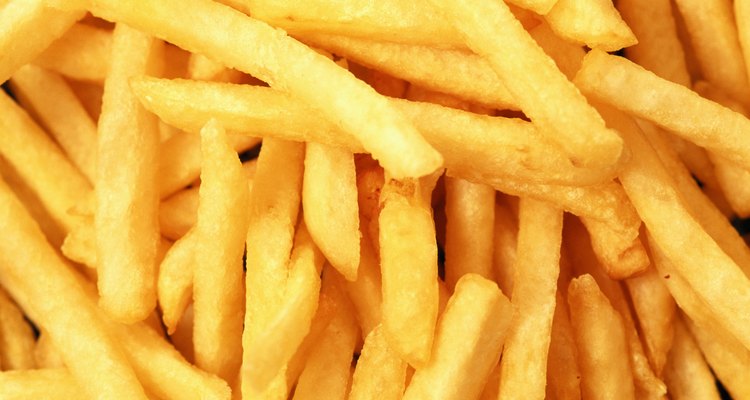 David De Lossy/Photodisc/Getty Images
Yukon Gold potatoes are something of an all-star in the world of potatoes. Their medium starch content allows them to hold up to a variety of preparations, including boiling, baking, sauteing and frying. Whether you want to make pan-fried potatoes, french fries or oven fries, Yukon Golds will get the job done.
Fried Yukon Gold Potatoes
Yukon Gold potatoes have a texture that works well with countless cooking methods, but they really shine when cooked in fat. Pan-fry cubed Yukon Gold potatoes in oil until they are browned and tender for a low-fat option. Deep-fry potatoes cut into 1/4-by-1/4-inch batons until golden brown by submerging them in cold peanut, canola or vegetable oil in a dutch oven; bring the temperature to boiling and continue to cook the potatoes without stirring for about 20 to 30 minutes. Coat wedged potatoes in cooking oil and oven fry them until crispy, tender and browned in an oven set to 350 F.
References
Writer Bio
Based in Portland, Ore., Maxine Wallace is a writer with more than 12 years of experience. With a bachelor's degree in journalism and experience working on marketing campaigns for large media agencies, she is well-versed in multiple industries including the Internet, cooking, gardening, health, fitness, travel and holistic living.
Photo Credits
David De Lossy/Photodisc/Getty Images