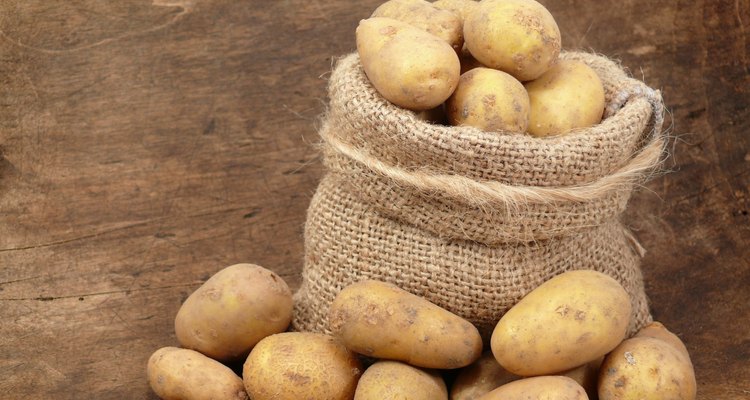 Joerg Mikus/Hemera/Getty Images
Potatoes are high in dietary fiber, potassium, copper and vitamins C and B-6. They take well to several different forms of cooking, including broiling. Broiled potatoes have a crispy and flavorful exterior while retaining a moist and fluffy interior. However, you cannot broil large, whole potatoes, as the exterior will burn before the inside is cooked. You must either use baby potatoes or quartered medium-size potatoes to ensure they cook evenly.
Move the rack of the broiler 8 inches away from the heat source and preheat it.
Combine the potatoes, cooking oil, sea salt and ground black pepper in a large mixing bowl. Toss the potatoes with your hands to coat them in the oil and seasonings.
Arrange the potatoes in a single layer on the baking sheet and place it into the broiler. Allow the potatoes to broil for 8 minutes, and then flip them carefully with a pair of tongs.
Continue broiling the potatoes for an additional 8 minutes or until they are tender. Remove the potatoes from the broiler and let them cool for 5 minutes before serving.
References
Writer Bio
Serena Styles is a Colorado-based writer who specializes in health, fitness and food. Speaking three languages and working on a fourth, Styles is pursuing a Bachelor's in Linguistics and preparing to travel the world. When Styles isn't writing, she can be found hiking, cooking or working as a certified nutritionist.
Photo Credits
Joerg Mikus/Hemera/Getty Images