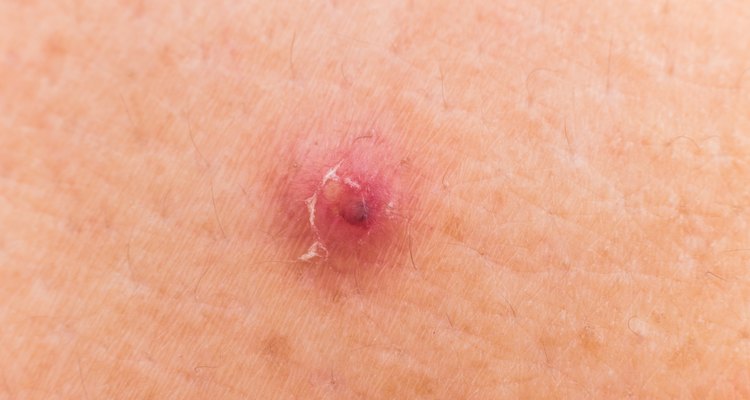 ThamKC/iStock/Getty Images
Acne is a condition in which clogged pores form raised growths, leading to swelling and inflammation of the skin. This clogging of the pores usually is due to excessive oil in the skin. Magnesium sulfate, also known as Epsom salts, is a chemical compound made up of oxygen, magnesium and sulfur. The substance has an extracting effect and often is used as a bath salt to suck toxins and impurities from skin. This has made it a common treatment of acne.
Place 2 tbsp. Epsom salts into a small container and add 1 cup of warm water. Mix with a spoon until the salts have dissolved and formed a thick paste.
Apply to the affected areas with a clean cloth and let the poultice set and work for five to 15 minutes.
Rinse the paste off the skin with cold water. Repeat this process twice daily for best results.
References
Photo Credits
ThamKC/iStock/Getty Images