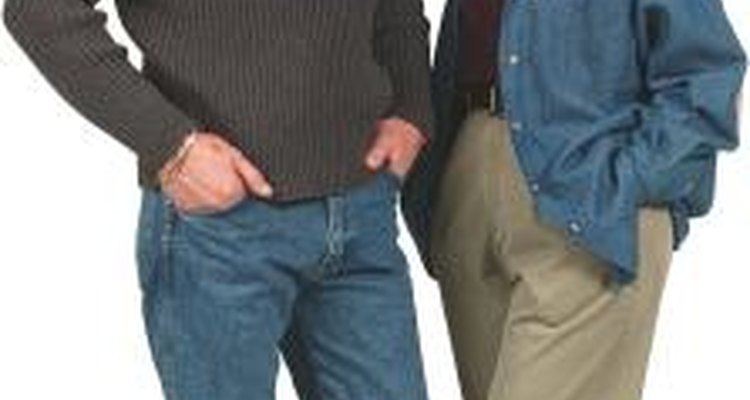 Zedcor Wholly Owned/PhotoObjects.net/Getty Images
Celebrating a 35th wedding anniversary means you have been together with somebody for over a third of a century. Celebrate this anniversary by choosing the appropriate colors and themes. There is a traditional color for the 35th anniversary, as well as a more modern one that is an update on the traditional color.
Colors
The traditional color for a 35th anniversary is coral. Coral is named after the colors of sea coral, and ranges in hue from various reddish to reddish-orange colors. The more modern 35th anniversary color is jade. Jade is not orange or reddish, but instead a light green. It is named after the eponymous gem stone. Either is an appropriate color choice for your anniversary. Use coral if you want a more traditional celebration, jade for a more modern look, or choose both as your anniversary colors.
Themes
The coral and jade colors lend themselves to creating many flowered themed decorations for your anniversary party. Roses, Gerbera daises, Iceland poppies, tulips, hibiscus and orchids are all considered to be coral-colored. Jade-colored flowers include jade roses and green hydrangeas. Use flowers with lots of green foliage to help accentuate this green theme. You can also have an "under the sea" theme for your party if you focus on the coral color. Find replications of coral or real coral and spread it throughout the party. Jade bowls or other jade pieces of jewelry can also be used as decorations.
Gifts
There are many gifts you can give to your spouse on your 35th anniversary. A traditional gift was to buy coral reef, but this is frowned upon, as coral size is shrinking around the globe. Instead, you could make a donation in your spouse's name to a coral preservation society. Buy fake coral jewelry instead of real coral jewelry as well. Another gift is an aquarium with a manmade piece of coral. Purchase fish appropriate for the type of coral and place them in the aquarium. More modern gifts could range from pieces of jade jewelry such as earrings to jade tie pins, buttons and even jade clocks.
Celebrating
Thirty-fifth anniversaries are sometimes not considered a "major" celebration. Major anniversary celebrations usually occur on the decade mark. However, a small anniversary party is appropriate for a 35th anniversary. Get together with your closest friends and decorate the party spot with the items already mentioned. You can throw a major party if you like, however. One way to celebrate this anniversary is to go to a coral reef. Fly or take a boat to an area that offers coral explorations, such as Australia. Snorkel or SCUBA dive to the coral and check it out together with a guide. Spend a few nights in the area relaxing.
References
Writer Bio
Eric Benac began writing professionally in 2001. After working as an editor at Alpena Community College in Michigan and receiving his Associate of Journalism, he received a Bachelor of Science in English and a Master of Arts in writing from Northern Michigan University in Marquette.
Photo Credits
Zedcor Wholly Owned/PhotoObjects.net/Getty Images