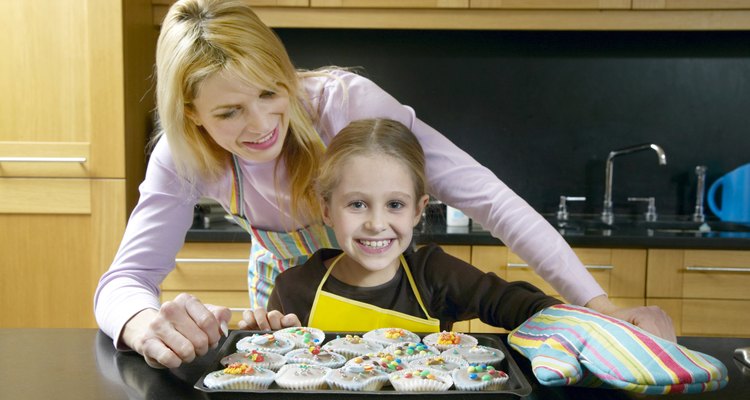 Ableimages/Digital Vision/Getty Images
Any little girl's birthday party isn't complete without a dozen or so delicately iced fairy cakes. Akin to cupcakes, fairy cakes are smaller and use a lighter icing and lighter, spongier cake than their cupcake counterparts. As a result, they may be slightly lower in calories, although that depends on the specific recipe. Even big girls on a calorie-controlled diet can indulge in fairy cakes once in a while.
Fairy Cake Calories
A store-bought variety of fairy cakes consisting of sponge cake and plain, lemon- or strawberry-flavored icing has 100 calories per cake, with 8 grams of sugar and 5 grams of fat. You can make your own fairy cakes at home using a recipe from the BBC Good Food website that includes butter, eggs, sugar and flour, but these will provide you with almost double the calories -- 193 per cake -- as well as 31 grams of sugar and 6 grams of fat.
References
Writer Bio
Jody Braverman is a professional writer and editor based in Atlanta, GA. She received a Bachelor of Arts in English from the University of Maryland, and she is a certified personal trainer, fitness nutrition specialist, and yoga teacher. She has written for various online and print publications, including Livestrong.com, SFGate, Healthfully, and Chron.com. Visit the writer at www.JodyBraverman.com.
Photo Credits
Ableimages/Digital Vision/Getty Images