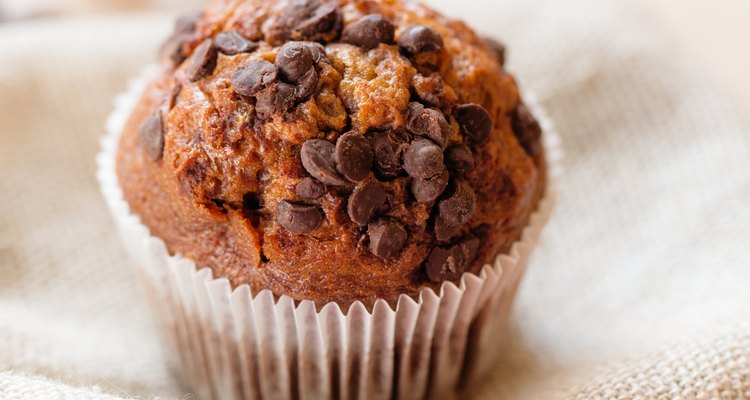 victoshafoto/iStock/Getty Images
Sometimes there is nothing better than biting into a chocolate chip muffin when you want a treat during the day. You know how much the muffin costs your wallet, but its calorie content may take a toll on your diet.
Brand Name Muffins
One Otis Spunkmeyer chocolate chip muffin contains 220 calories and 12 g of fat and a Dunkin' Donuts chocolate chip muffins has 590 calories and 22 g of fat. Quaker Oatmeal chocolate chip muffins are 170 calories and 6 g of fat.
Average Muffin
The average chocolate chip muffin sold in grocery stores contains almost 474 calories and over 22 g of fat. Be certain to read the label as sizes vary between muffins and calories are normal given by serving size.
Mini-Muffins
Choosing mini-muffins might be a great way to ease a craving without all the calories. Hostess chocolate chip mini muffins contain 250 calories per pouch. Safeway bakery muffins contain 100 calories and Albertson's have 180 calories.
References
Resources
Writer Bio
Haylee Foster has been writing health and fitness articles since 1999. She received prenatal fitness certification from Desert Southwest Fitness in 2001 and has also given presentations on women's and children's health and prenatal fitness. She has a Bachelor of Science in lifestyle management with an emphasis in fitness and nutrition from Weber State University.
Photo Credits
victoshafoto/iStock/Getty Images