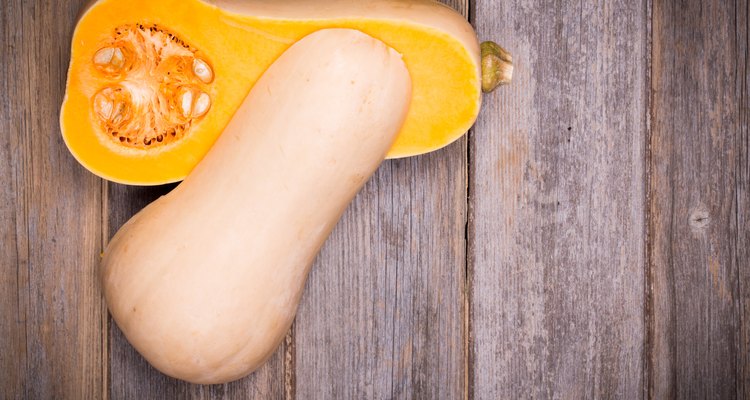 Rixipix/iStock/Getty Images
Butternut squash is a pale-orange or yellow-skinned, bulbous vegetable. Although it is in the winter squash family, butternut squash is available year-round. Enjoy it baked as a low-calorie, nutritious side dish.
Calories
A 1-cup serving of baked butternut squash provides 82 calories, according to the U.S. Department of Agriculture's Nutrient Database.
Other Nutrients
One cup of the squash offers 568 milligrams of potassium, over 22,000 International Units of vitamin A, 2.6 milligrams of vitamin E and 84 milligrams of calcium. You'll also get 6.6 grams of filling fiber and 21.5 grams of energy-producing carbohydrate.
Healthy and Not-So-Healthy Additions
Baking is a healthy cooking method to prepare butternut squash. Add cinnamon or other spices for additional flavor. Butter and cream will add calories and fat to your dish.
References
Writer Bio
Erica Roth has been a writer since 2007. She is a member of the Society of Professional Journalists and was a college reference librarian for eight years. Roth earned a Bachelor of Arts in French literature from Brandeis University and Master of Library Science from Simmons College Graduate School of Library and Information Science. Her articles appear on various websites.
Photo Credits
Rixipix/iStock/Getty Images