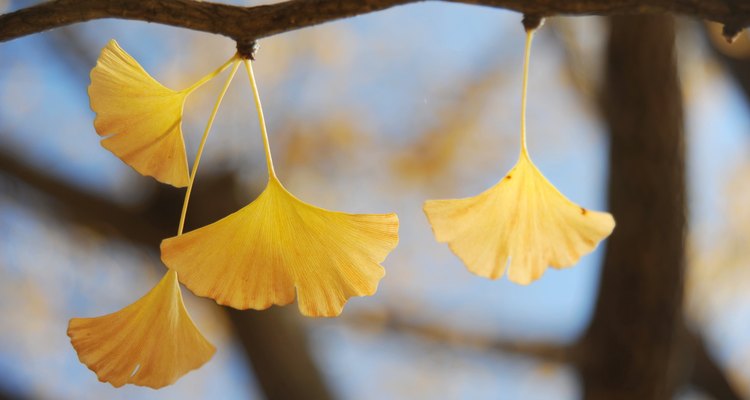 kickkapoohjp/iStock/Getty Images
Trader Joe's began as a small convenience store in Pasadena, California in 1967. By the late 1970s, Trader Joe's focused on organic products free of artificial colors or preservatives. Trader Joe's now produces a line of shampoos and conditioners that, unlike many other commercial hair care products, contain no laureth sulfates, artificial compounds thought to cause skin problems in some people. Their Nourish Spa Balance Moisturizing Shampoo contains a number of organic ingredients and natural preservatives.
Organic Botanical Extracts
Trader Joe's Nourish Spa Balance Moisturizing Shampoo includes a large number of organic botanical extracts, including rosemary oil, mango, valencia orange citrus, lemongrass, echinacea, willow bark, chamomile flower, lavender, grapefruit citrus, gingko biloba and sea kelp. The properties of each of these extracts include specific benefits for the hair and scalp. Proponents believe that regularly applying them to hair stimulates increased growth and makes hair stronger and shinier. Additionally, extracts like echinacea and willow bark appear to act as natural scalp exfoliants.
Conditioning Agents
According to Cosmeticsinfo.org, both soy protein and tocopherol--also known as vitamin E--function as conditioning agents for hair. Trader Joe's shampoo contains both ingredients to increase hair body and sheen and to improve the texture of hair damaged by harsh chemical treatments.
Emulsifying Agent
Emulsifying agents allow compounds that don't normally mix to bind with one another. In Trader Joe's Nourish Spa Balance Moisturizing Shampoo, sodium C14-16 olefin sulfonate aids the cleansing power of the botanical extracts by acting as an emulsifier: Dirt washes out of the hair because the olefin sulfonate binds it to water and the oils in the shampoo.
pH Balancing Agents
Both cocamidopropyl betaine and citric acid function as pH balancing agents in Trader Joe's shampoo. They keep the shampoo solution within a small pH range--neither too acidic or too basic.
Preservatives
All personal care products require preservative compounds to prevent the development of microbial populations within the solutions. Methylparaben and propylparaben--both derived from para-aminobenzoic acid--retard the growth mold, yeast and bacteria within Trader Joe's shampoo.
Writer Bio
Michelle Kerns writes for a variety of print and online publications and specializes in literature and science topics. She has served as a book columnist since 2008 and is a member of the National Book Critics Circle. Kerns studied English literature and neurology at UC Davis.
Photo Credits
kickkapoohjp/iStock/Getty Images