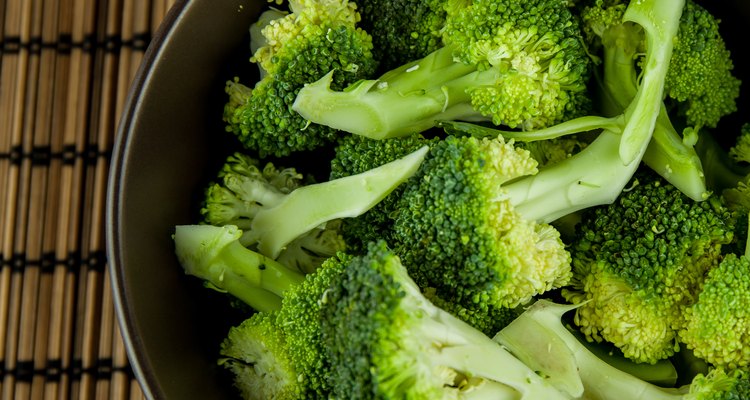 twinsterphoto/iStock/Getty Images
Bennigan's has more than 100 restaurants throughout the world, says the Bennigan's website. It is an upbeat family restaurant serving Irish classics along with American favorites. The portions are generous, so people concerned with calories should plan on taking some of their meal home.
Monte Cristo
The Bennigan's Monte Cristo is a turkey and ham sandwich with Swiss and American cheese on wheat bread. It is grilled until crispy, then dusted with powdered sugar and served with red raspberry preserves, according to the Bennigan's menu. A serving of this sandwich has 643 calories, 18.8 g of fat, 92.3 g of carbohydrate and 28.4 g of protein, reports the Daily Plate.The sandwich comes with a choice of sides, and the calorie-conscious person should choose the steamed broccoli or the garden salad.
Chicken Spinach Salad
Bennigan's offers a variety of salad entrees. The Chicken Spinach Salad comes with grilled chicken, bacon, chopped pecans, sun-dried tomatoes, blue cheese, raisins, red onion and eggs on baby spinach, explains the Bennigan's menu. It is served with a sweet pepper vinaigrette dressing. According to the Daily Plate, a serving of this salad has 428 calories, 18.9 g of total fat, 25.4 g of carbohydrate and 42.2 g of protein. People can lower the fat and calorie content of this salad by omitting the bacon and requesting that the dressing be served on the side to be used sparingly.
Guinness Glazed Bacon Cheeseburger
The Bennigan's menu offers a build-your-own burger, but one of the most popular combinations is the Guinness Glazed Bacon Cheeseburger. Guinness is an Irish draught first brewed in Dublin in 1759 and is also available on tap at Bennigan's. A serving of the Guinness Glazed Bacon Cheeseburger has 915 calories, 48.5 g of total fat, 41.6 g of carbohydrate and 65.3 g of protein. This is a high-fat burger with 48 percent of total calories coming from fat.
Broccoli Bites
Broccoli Bites are a Bennigan's appetizer. The menu describes the item as a blend of broccoli, cheese and bacon in a crispy coating, tossed with a Parmesan Garlic Herb blend. It is served with Smoky Honey Dijon dressing. Three broccoli bites have 286 calories, 19.1 g of total fat, 17.9 g of carbohydrate and 12.9 g of protein, says the Daily Plate. This appetizer may sound like a good choice because it has broccoli, but 60 percent of the 286 calories come from fat. People who want to get the health benefit of eating broccoli would be much better off ordering a side of the steamed version.
Stacked Chicken and Shrimp
The Stacked Chicken and Shrimp is a PubPourium favorite, says the Bennigan's menu. It consists of two chicken breasts with sauteed shrimp, provolone cheese, lobster cream sauce, tomatoes and onions. It is served with red-skinned mashed potatoes and steamed broccoli. A full-plate serving of Stacked Chicken and Shrimp has 810 calories, 28 g of total fat, 102 g of carbohydrate and 106 g of protein, according to the Daily Plate. To save on calories, people can share this entree or take half home.
References
Writer Bio
Jill Corleone is a registered dietitian and health coach who has been writing and sharing her love of food, nutrition and health with anyone who'll listen for almost 20 years. Her work has been featured on the Huffington Post, Diabetes Self-Management and Working Mother.
Photo Credits
twinsterphoto/iStock/Getty Images