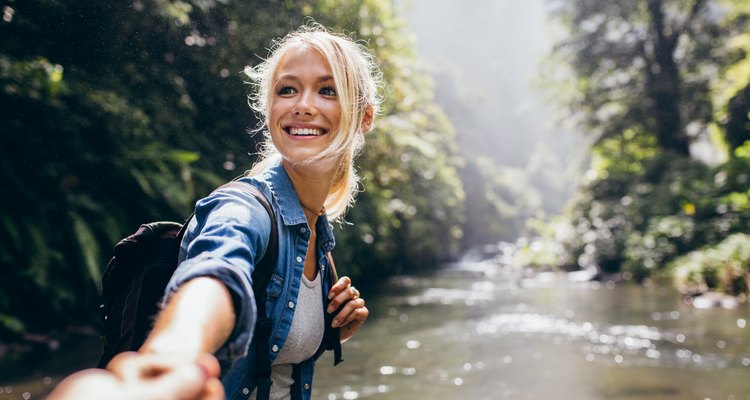 jacoblund/iStock/GettyImages
This Midwest Town is More than Musical Theater
Branson continues to maintain a strong reputation for live shows and entertainment, but there is much more to do in this Missouri city. Attractions focused on nature, history, sightseeing, food and more are sure to be fun for the entire family, and many offer free admission. When planning your itinerary, start with these five free sights.
1. Branson Centennial Museum
Stop in at the Branson Centennial Museum (120 S. Commercial St., Branson, MO) to learn more about Branson's history as well as that of Taney County, where Branson is located. Exhibits include Civil War history in the area, the development of railroads, how folk art evolved here and more. Exhibits continue to evolve and change thanks to generous donations by area residents who share their history and artifacts with the museum.
2. Lakeside Forest Wilderness Area
Put on your hiking shoes and hit one of the trails weaving through the Lakeside Forest Wilderness Area (corner of Fall Creek Rd. and Highway 76, Branson, MO). This area covers 140 acres, with 5.3 miles of trails for all skill levels. Special spots to look for while hiking include the Old Soldier's Cave, the Owen Homestead and a seasonal waterfall. There's also a playground and picnic area available for all visitors.
3. Shepherd of the Hills Fish Hatchery
At the Shepherd of the Hills Fish Hatchery (483 Hatchery Road, Branson, MO), more than 1 million rainbow and brown trout are produced each year, many of which go on to live in Table Rock Lake. Visitors can enjoy guided tours of the hatchery, check out aquatic life in the aquarium and even feed the fish. On the grounds, there are several hiking trails, and fishing access is provided.
4. Dewey Short Visitor Center
Get a panoramic view of Table Rock Lake, Table Rock Dam and Lake Taneycomo at the Dewey Short Visitor Center (4500 State Highway 165, Branson, MO). You can also explore interactive exhibits documenting the dam's construction, the White River Watershed and even the U.S. Army Corps of Engineers. A short movie provides an introduction to the area and discusses the dam's construction and purpose in more detail. On the visitor center grounds, guests can picnic, fish or hike the Table Rock Lakeshore Trail, which is right next to the visitor center parking lot.
5. Downtown Branson Trolley
A great way to explore and get around Branson is via the downtown Branson trolley, nicknamed Sparky. Running year-round, Sparky makes 13 stops throughout Branson, including at Main Street, Branson Landing and the Branson Convention Center. Actually, there are three trolleys, and they run a seasonal schedule, but generally from either 9 or 10 a.m. to 6 p.m. seven days a week (except January and February). You can take the trolley to get from place to place or just to see the city. The entire loop takes approximately 45 minutes to complete, and an on-board video relates local history and points out downtown attractions. It's a fun and free way to explore Branson.
When to Visit
There's never a bad time to visit Branson since many of its sights and attractions are open year-round. However, because the city does experience a cold winter, sometimes with snow, the area is more quiet in the winter. Therefore, to experience Branson at its fullest, plan your trip any time from spring through fall.
References
Writer Bio
Karon Warren has covered travel for nearly 20 years with numerous print and online publications. Her byline has appeared in USA Today, USA Today's 10 Best, WorkingMother.com, FamilyVacationCritic.com. and many others. She is a member of both the Society of American Travel Writers and the American Society of Journalists and Authors. In addition to her freelance work for other clients, she also writes for her own travel site, ThisGirlTravels.com