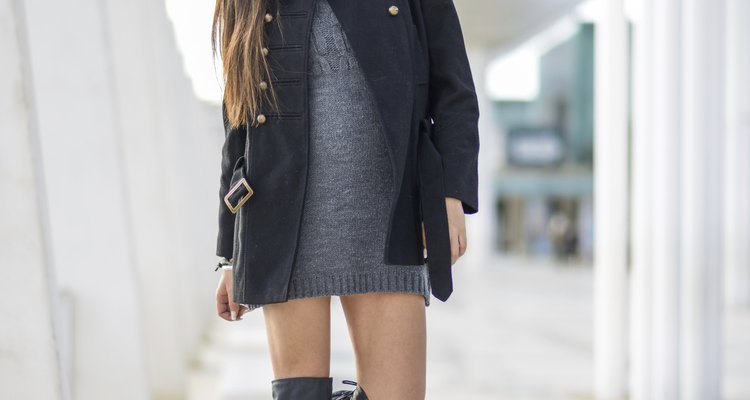 javi_indy/iStock/Getty Images
Even the nicest new boots can seem like a drag if your foot is sliding around or out of them with every step you take. Find simple solutions to this annoying problem in your own home, at the shoe or drug store or from your local cobbler.
Quick-Fix Inserts
Boots that are so roomy in the foot area that your feet slide around can cause discomfort -- and cramp your style. Fill in the space between your foot and your boot with adhesive inserts, such as insoles or heel grips. Purchase them at shoe shops or drug stores. Look for inserts made of sponge rubber, neoprene or vinyl, because the gel types can wear down quickly. In a pinch, stuff your boots with newspaper, cotton or even paper towels until you can get to the store for inserts.
Sock Solution
Those thick, comfy socks that keep your feet warm may also be the solution for boots that feel too roomy. They fill in the extra space at the toe, heel or sides of your foot. Tall, thick socks can take up the space between a wide boot shaft and thin calves. Pull on a decorative over-the-knee version if you're wearing tall boots. For a more permanent fix, take your boots to a cobbler, who can taper the shaft of your boots.
References
Writer Bio
Whitney DeGroat began her writing career in 2007 at "The Springfield Paper." She has also written for newspapers such as the "Springfield News-Sun" and "Dayton Daily News" and served as a fashion columnist for "The Torch." DeGroat received a Bachelor of Arts in English at Wittenberg University.
Photo Credits
javi_indy/iStock/Getty Images