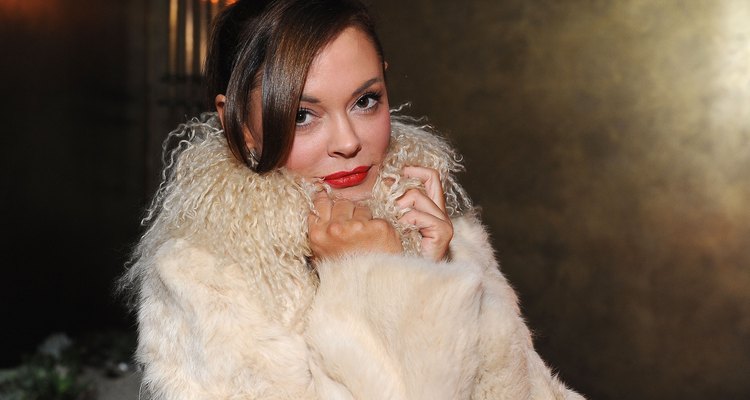 Michael Kovac/Getty Images Entertainment/Getty Images
A rich curly fur obtained from young lambs, Persian lamb is prized for its silky feel and warm wear. Persian lamb is also known as astrakhan, obtained from a breed of sheep called the karakul in central Asia. A dressy, high-end product associated with designer labels and couture wear, Persian lamb coats offer runway style and command top dollar for their glossy luxury.
Warmth and Luxury
Persian lamb comes from newborn sheep that are less than 10 days old, when they produce unique, dark-colored coils of fur -- a beautiful silky pelt much desired for its exquisite sheen and watered-silk appearance. This material is often copied and produced with synthetic blends, but the true Persian lamb fur is difficult to duplicate with man-made materials. Popular coat styles include the cropped Persian lamb jacket and full-length swing topper. Persian lamb is a staple on the high-end fashion scene in decades past, and savvy shoppers search vintage, antique and collectible shops for this luxurious outerwear.
References
Writer Bio
Pamela VanderWerf is a writer and editor with experience in public relations, advertising, marketing and journalism. She graduated from Indiana-Purdue University and resides in Los Angeles, where she writes on design, health, consumer issues, fashion, lifestyle and real estate, among other topics.
Photo Credits
Michael Kovac/Getty Images Entertainment/Getty Images