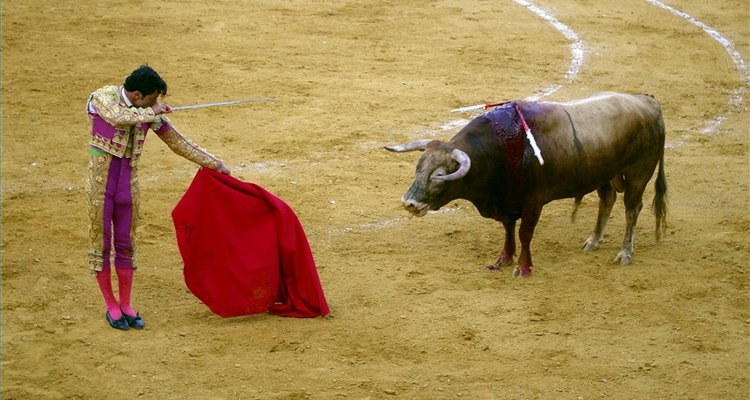 nicoo:morguefile.com
Fashion in Spain is an eclectic blend of traditional Spanish and contemporary Western style. Traditional Spanish attire was known its elegance and multicolored decoration. The fabrics were rich and embellished with metallic thread and jewels. Today's Spanish clothes are still colorful but with more of a Western flair for everyday wear. However, festivals, bullfights and ceremonies still call for traditional clothing.
Fabrics and Materials
Spanish fabrics consist of mostly cotton, wool and fine leather. Tailors in Spain are known for putting attention into detail and craftsmanship.
Footwear
Most shoes in Spain are made of high-quality leather. Women wear sandals, flats, high heels and athletic shoes. Men typically wear dress shoes or athletic shoes. Boots are popular for men and women.
Labels
Style-conscious Spanish people enjoy the same brands as Westerners. Brands such as Gucci, Dolce and Gabbana, Louis Vuitton and Armani are popular in high-end boutiques.
Traditional
Spanish attire traditionally includes capes, heavy fabrics, corsets and other more cumbersome clothes. The fact that they hold fast to tradition and their refusal to constantly change with the times has kept them from becoming a fashion mecca.
Hair
For traditional religious celebrations, Spanish women often wear a lace scarf, or mantilla. This serves as a veil. A large comb, or Peineta, holds the hair in place and secures the mantilla.
Gilet
The Gilet is a vest-like jacket that can be any length, from the waist to the knee. These were originally embroidered, but they have become less ornate over the years.
Flamenco
For flamenco dancing, women generally wear black or red-ruffled dresses and heels. Men wear matching tuxedo shirts and pants that allow freedom of movement.
Summer Wear
Light and loose cotton tops, pants and skirts are ideal for summers in Spain. With the hot summer sun, a cap, scarf or hat is often worn on the head.
Winter Wear
Winters in Spain can be quite cold. To protect from the harsh weather that is often windy, insulated coats and gloves are necessary.
Evening Wear
Most Spanish people dress like other Europeans during the day. However, they tend to dress up more in the evenings, often in formal wear for dinner out or a night on the town.
References
Writer Bio
Debby Mayne started writing professionally in 1992. Her work has appeared in regional parenting magazines and she has been managing editor of the magazine, "Coping with Cancer." She was also fashion product information writer for HSN. During college, Mayne worked as an instructor at a fitness center. She holds a Bachelor of Science in health, PE and recreation from the University of Southern Mississippi.
Photo Credits