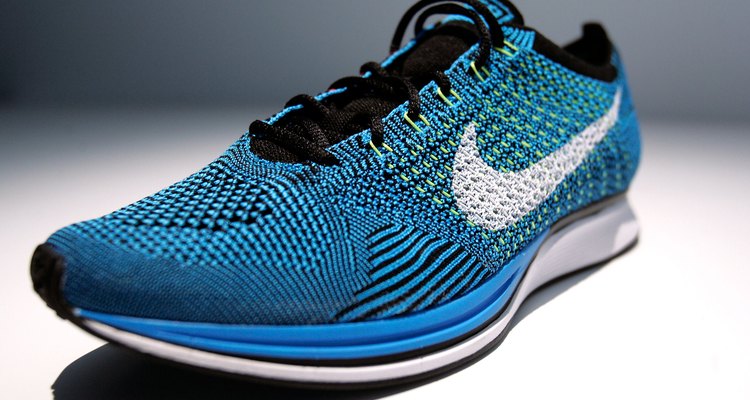 Mike Lawrie/Getty Images Sport/Getty Images
Nike, Inc. was established in the early 1960s as a small running shoe business called Blue Ribbon Sports. In 1971, Blue Ribbon Sports became Nike, named after the Greek goddess of victory, and grew exponentially over the decades. With the rapid growth came a number of new athletic footwear designs, each tailored to a specific sport in order to provide maximum comfort and support. Today, the Oregon-based company earns billions every year manufacturing multiple lines of specialty footwear.
Running Shoes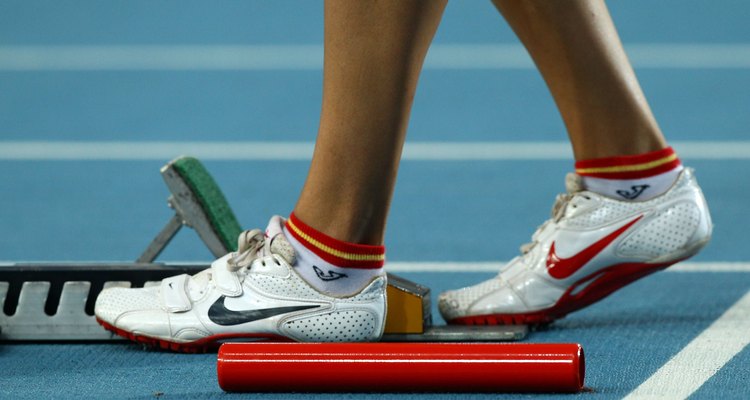 Ian Walton/Getty Images Sport/Getty Images
In 1979, Nike introduced its first running shoe with an air-sole cushioning system. That same year, Nike running shoes became the best selling in the U.S., accounting for almost half of all American running shoe sales.
Nike running shoes are divided into three categories: neutral, cushioned and motion controlled. Neutral Nike running shoes are designed for runners whose feet don't roll too far outward (underpronate) or inward (overpronate) when they run. One popular example of a neutral Nike running shoe is the Air Zoom Vomero.
Cushioned running shoes are for runners needing extra support and stability for mild pronation. The Nike Air Span is one example of the cushioned Nike running shoe. More severe cases of underpronation or overpronation are served well with motion-controlled running shoes, such as the Nike LunarGlide.
Basketball Shoes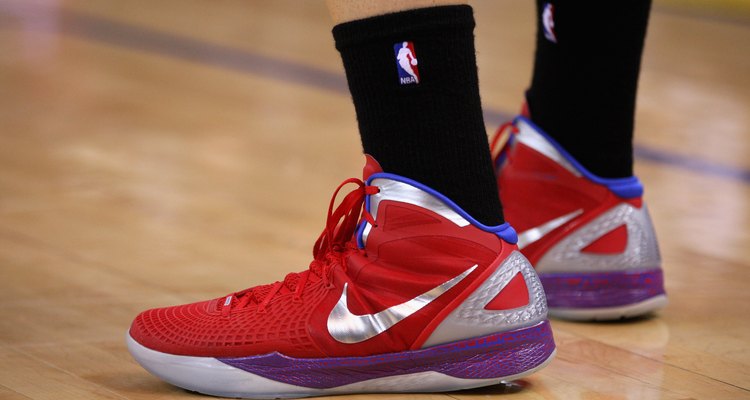 Ezra Shaw/Getty Images Sport/Getty Images
The first Nike basketball shoes, the Bruin and the Blazer, were released in 1972, when the Nike brand was still in its infancy. These were followed by the Nike Air Force I of the early 80s, and the extremely popular Air Jordan basketball shoe, introduced in the mid 80s.
Current models of basketball shoes include the Nike Total Max Uptempo, Nike Hypermax and the Nike Air Pippin I. The Nike Air Jordan is still manufactured and sold today, albeit slightly modified in appearance.
Football and Soccer Shoes
Doug Pensinger/Getty Images Sport/Getty Images
The first type of footwear sold under the Nike brand name was a shoe designed to be used for both soccer and football. Current models of Nike football and soccer footwear are much more sleek, lightweight and futuristic-looking than those of yesteryear. Current models of Nike football and soccer shoes have molded sock liners, glass fiber shank cleats and air-filled heels for shock-absorption.
Golf Shoes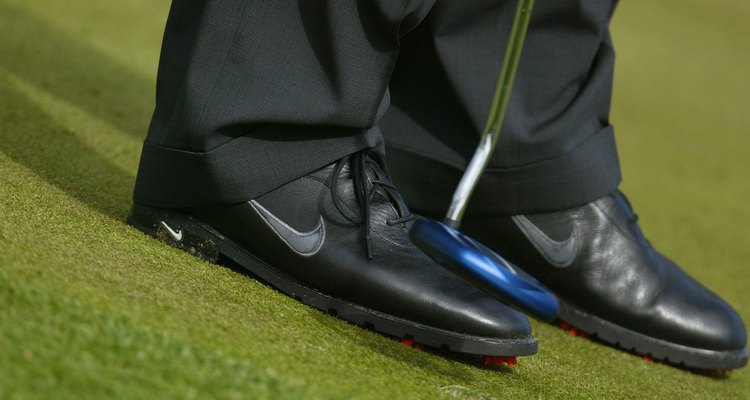 Donald Miralle/Getty Images Sport/Getty Images
Nike began designing and manufacturing golf footwear in 1986, and currently offers over 20 different models of golf shoes for men, women and children. There are five different models within the Air Zoom Series, and the Nike Air Tour Series offers three different models: the Classic, the Sport and the Saddle. The Nike Power Player and Nike Heritage Series are made of synthetic leather and are the least expensive of the Nike golf shoe models, at well under $100.
References
Writer Bio
Juan Ramirez has been a writer for over 14 years and worked for two years as an assistant editor with an internationally circulated journal. Ramirez holds a Bachelor of Arts in English writing from Potsdam State University and a Master of Arts in individualized study from New York University.
Photo Credits
Mike Lawrie/Getty Images Sport/Getty Images