Kevin Winter/Getty Images Entertainment/Getty Images
With all its glitz and glam, awards season is a must-love for anyone remotely interested in the fashion and beauty industries. Most of us can only sit back and enjoy the show from our couches. However, some lucky fans get to see it all in person as seat fillers. Televised awards shows usually call for presenters to leave their seats throughout the program. Seat fillers are on standby to take that seat so no shot of the crowd reveals empty spaces.
While some get the gig through insider connections, others register with seat-filling agencies such as Audiences Unlimited and Seat Fillers and More, for the chance to attend the biggest awards shows each year. Ultimately, the seat fillers contribute to a glamorous background -- and there's a lot more to it than just sitting down on the job.
There are times where it can be decidedly unglamorous, but having access to VIP awards shows and events is something very few people get to experience.

Jen Jones Donatelli, seat filler
Prepping for the Big Show
Depending on the event and the seat filler's dedication to looking absolutely stunning, preparing for the shows can take anywhere from days to weeks.
"Peels and waxes are done immediately, so just in case there is redness or irritation, I have time for it to heal," said JoAnn Eustache, a Los Angeles native who has attended events such as the BET Awards and the American Music Awards.
Seat fillers also have to research the event to know what outfit is the norm. For example, the MTV Video Music Awards are far more laid back than the glamorous Academy Awards, which requires formal and elegant attire.
On the day of the event, seat fillers prefer to have everything planned and laid out to avoid as much chaos as possible.
"I make sure I have an alternate outfit just in case something happens (at the) last minute so I don't have to scramble and find something else," Eustache said.
It's also crucial for the seat filler to pack a purse or small clutch with all the essentials she will need that day.
"Always pack a compact -- you might only get bathroom access once or twice -- and be sure to bring lipstick, hair spray or whatever else you might need to put on a fresh face," said Jen Jones Donatelli, an awards show regular from Los Angeles.
Audra Potz, who has sat in on everything from the Grammys to the Golden Globes, said some girls pack a sewing kit and extra toilet paper.
"Whatever you bring you must carry for the rest of the night, so it's important to pack light," Potz said.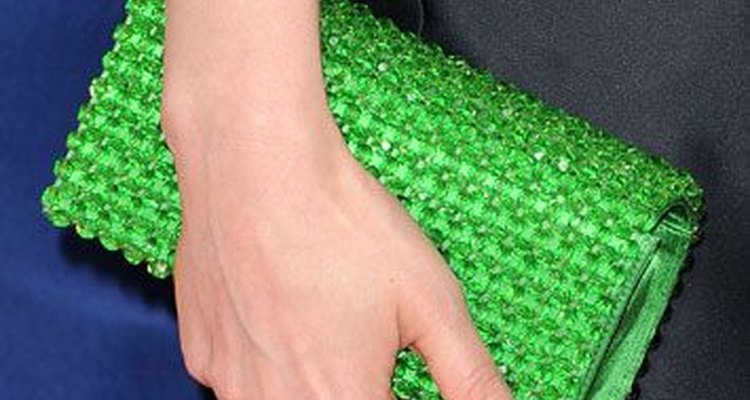 Dressing the Part
Arguably the most crucial part of being a seat filler is finding a killer outfit that fits in with the A-list scene and stands out fashion-wise.
"It's important to wear something you know you look good in but can be comfortable in as well," said L.A.-based Kristi Vance, who attended the Grammys in 2010. "It gives you the extra confidence boost when standing or sitting next to celebrities."
However, a seat filler can't go overboard. A seat filler has to remember she's part of the scenery, not the scene itself.
"Over-the-top sequins or beading don't work well, because you'll stick out like a sore thumb," Potz said.
Ashley Cordova, however, said she loves to add a bright touch to her ensembles. She says vibrant colors are a must because the cameras catch them when they pan the audience. They also blend in with the celebrities who tend to wear bright ensembles to awards shows.
While some shows have a dark-color dress code, there are still ways for the seat filler to spice up an outfit. Some do it with bold or sparkly accessories, while others do it with color.
"Black is preferred, to blend into the background, but we try to have fun with some individuality," said Potz, who also works on the production side of shows. "I've worn a deep plum-colored dress and I plan to wear a slate color this year."
There are a few things all seat fillers avoid. For example, they never wear white. Cordova said it is often see-through on camera and can easily get stains. Seat fillers also need to avoid busy patterns, which can look bad on camera. Most importantly, they don't wear anything too short or revealing; seat filling requires a lot of moving and quick seat changes.
Donatelli also says seat fillers should dress "slightly opposite of what is expected for the event." For example, a flirty cocktail dress is ideal for a laid-back, beachfront awards event, and a sharp pantsuit may work for a more formal event.
"That could work perfectly at an awards show and be refreshingly comfortable," she said.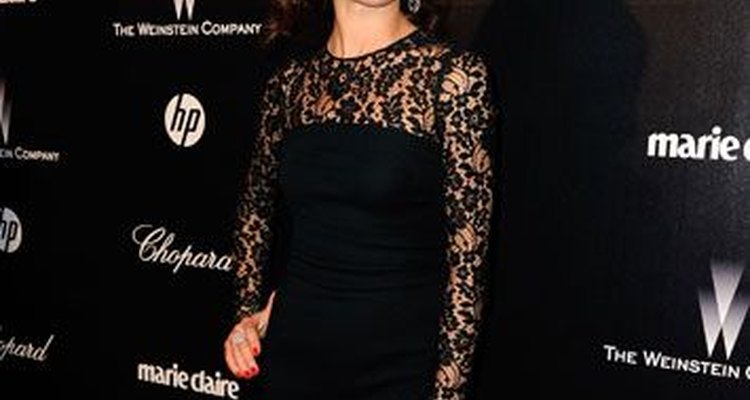 Becoming a Beauty
Seat fillers often have to stand for hours before each show. Then they have to hustle back and forth from seat to seat. That activity makes it imperative for seat fillers to carefully choose hair and makeup styles that will last all day.
When it comes to hair, Potz said she prefers to keep it simple. She likes sleek and straight-down looks as well as simple french twists.
"You don't want to be constantly fussing with your falling 'do when you're stuck between George Clooney and Ryan Gosling," she said.
Sharee Walker of San Bernardino, California, who has sat in on the ESPYs and other shows, said she likes to pin her hair up in curlers or bobby pins and release it just before the show.
"You'll look fresh from the salon, while everyone else looks weathered from the long day," she said.
For a flawless face, Vance applies primer to ensure that her makeup lasts through the entire event. Cordova sticks with waterproof mascara to counter the powerful lights. Many seat fillers also carry oil-blotting sheets to keep their faces fresh and oil-free.
"I prefer blot tissues over foundation to touch up," Eustache said. "You don't want to keep putting layers of foundation on to take away the shine."
Finally, Cordova advises other seat fillers to focus on one feature when it comes to makeup to avoid looking overdone.
"If you're doing a dramatic eye, then tone down your cheeks and lips," she suggested. "If you want to do a red lip, choose more neutral colors for your eyes and stick to a bronzed blush."
They Will Survive
Spending hours running around and looking fabulous is a lot of hard work. It's a must, seat fillers agree, to pick shoes that are not only stylish but comfortable.
"My top tip for any awards show is not to go overboard on shoes," Donatelli said. "Too many times, I've worn sky-high stilettos and barely been able to walk by the end. I've learned my lesson to toe the line -- no pun intended -- between fashion and comfort."
To that end, many seat fillers have discovered the benefits of foldable flats.
"You often have a morning call time and are on your feet all day," Potz said. "These (shoes) are a comfortable, yet discreet solution."
Many seat-fillers have also learned to bring water bottles to stay hydrated throughout the day and a small snack.
"There are times where it can be decidedly unglamorous," Donatelli admitted. "But having access to VIP awards shows and events is something very few people get to experience."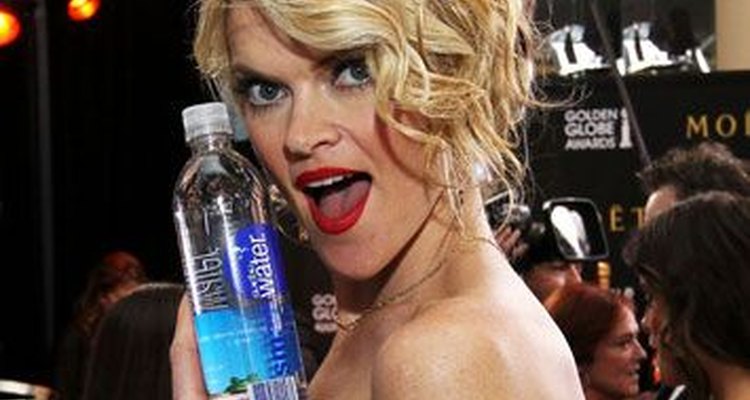 And Don't Forget the Fellas
While it's natural to look to female seat fillers for great fashion and beauty tips, the guys need to know how to stay sharp, too. They too have to observe a few fashion dos and don'ts for Hollywood events.
Do your research. "Before attending the show, subscribe to a fashion magazine and always be on the lookout for upcoming Hollywood trends," suggested W.L. Bernard, who has attended events such as the ESPYs and the TV Land Awards.
Match the stars' style. "If it's a show where people are wearing sports coats over suits, then I'll do that too," said LJ Morris, a seat filler at the Critics' Choice Awards for four straight years.
Come prepared. Morris brings a disposable travel pack that includes hair care items and towelettes.
Scent matters. After standing outside in the sun all day, it's important for seat fillers to smell as great as they look. Bernard applies cologne, in moderation, and some men even carry scent samples with them to reapply throughout the day.
"I am there to look good," Bernard said, "and of course I have to smell good!"
Writer Bio
Mary Avant has worked for several international, national and regional magazines and received a Bachelor of Arts in journalism from the University of North Carolina at Chapel Hill. She has written on everything from fashion and health to business and food, and she specializes in women's style, fashion and beauty.
Photo Credits
Kevin Winter/Getty Images Entertainment/Getty Images