michaeljung/iStock/Getty Images
It can be frustrating to have a crush on someone when he does not know that you are alive. Just about every person has felt that way at one point or another. When you are a teen and are new to dating and relationships, starting a conversation with someone you have a crush on can seem daunting. Learn how to talk to your crush at school and get the conversation rolling.
Step 1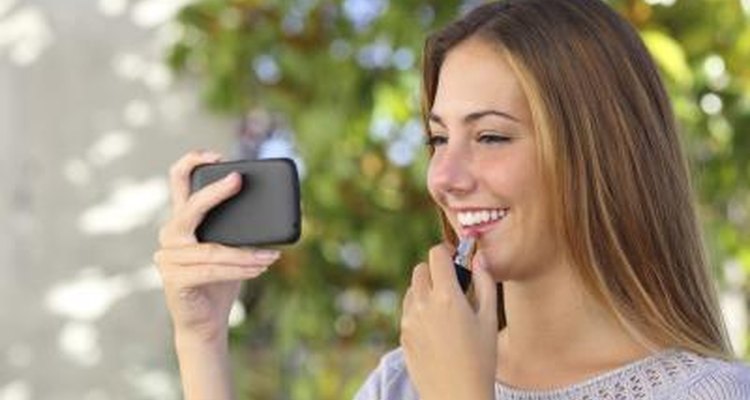 AntonioGuillem/iStock/Getty Images
Go into a bathroom or other private space to collect yourself. Give yourself a pep talk as to how great you are and how your crush will love to talk to you. Apply a bit of lip gloss or comb your hair if you want.
Step 2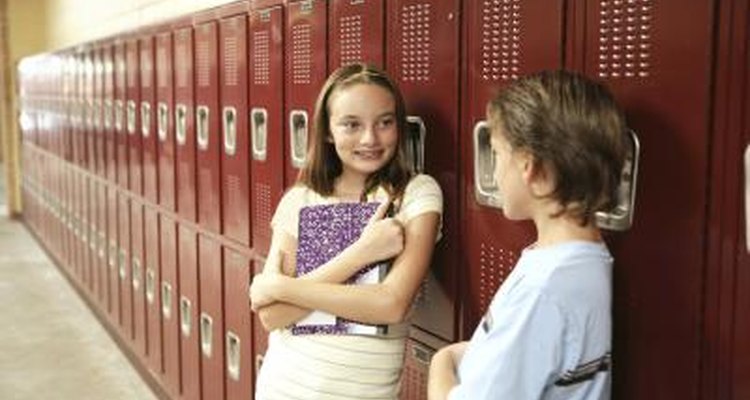 Lisa F. Young/iStock/Getty Images
Stand up, put your shoulders back and slap a smile on your face. Good posture makes you look and feel confident. A lovely smile is welcoming. Just make sure that it is not a huge or creepy smile. Walk toward her and make eye contact.
Step 3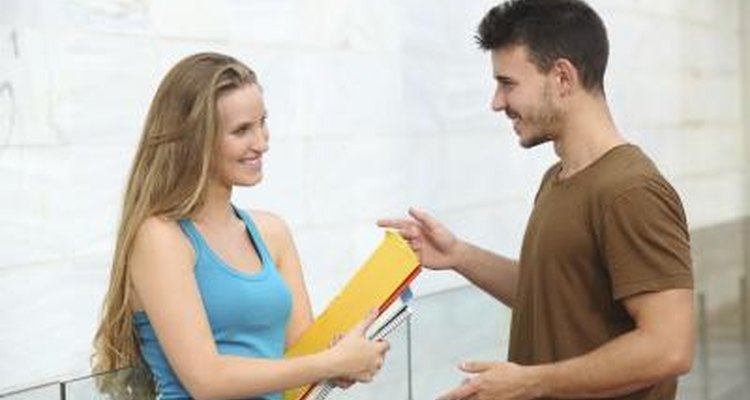 AntonioGuillem/iStock/Getty Images
Start a conversation with him. Greet him by saying hello and asking how his day is going. That is most appropriate if you have already spoken in the past. If not, just give him a friendly hello and ask a question about the time or how long he has been going to your school. It does not have to be an involved conversation. Just getting the conversation started is the goal. It can lead to future conversations.
Step 4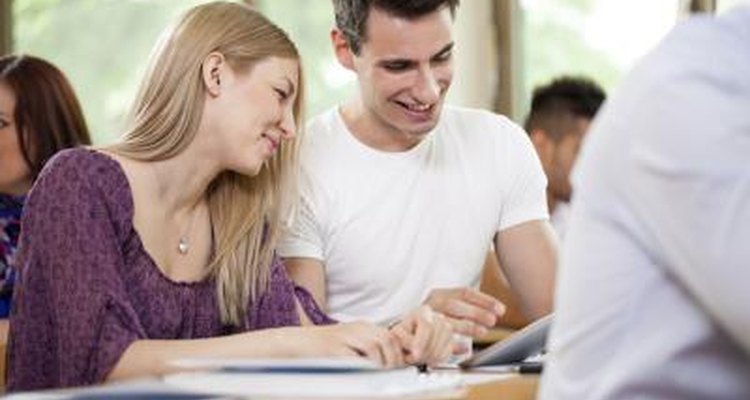 LuckyBusiness/iStock/Getty Images
Talk to him about school-related activities. This is a safe way to keep the conversation going. If you and your crush have classes together, ask about class or a homework question. Asking him about the classes keeps the door open for continuing class questions between one another and perhaps even studying together.
Step 5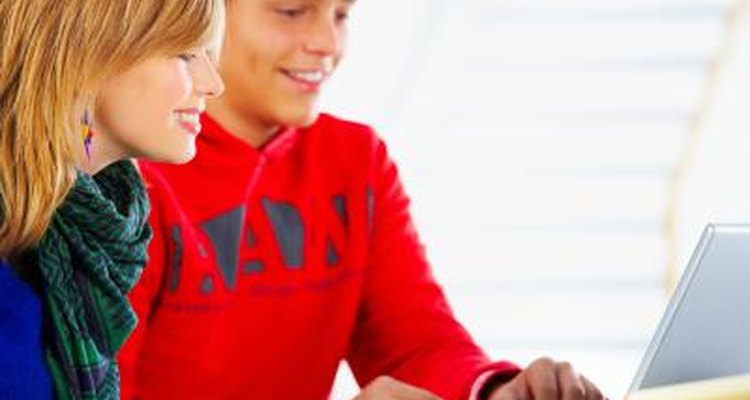 Yuri Arcurs/Hemera/Getty Images
Talk about casual topics. Avoid discussing anything related to a politics, religion or someone else whom she has dated at school.
References
Tips
Examine your teeth to make sure that they are clean before talking to your crush.
Practice what you will say ahead of time to keep yourself from getting nervous while talking.
Writer Bio
Yvonne Van Damme is a freelance writer based in Seattle. She has been writing for several years with a focus on criminal justice and legal topics. In addition to various websites, she has been published in several academic journals. Van Damme holds a Bachelor of Arts in law, society and justice and sociology from the University of Washington.
Photo Credits
michaeljung/iStock/Getty Images