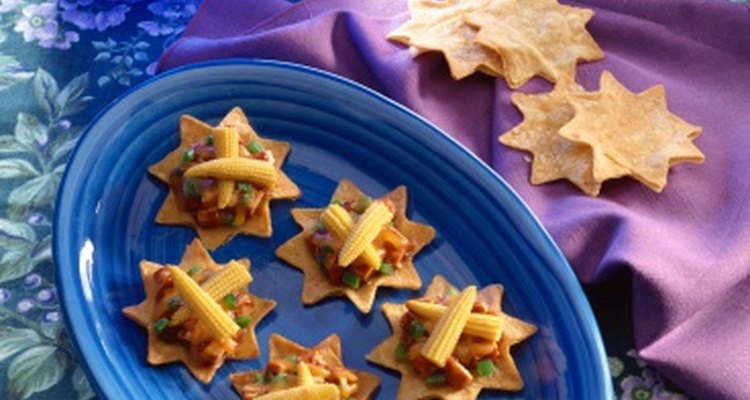 Jupiterimages/Comstock/Getty Images
Pheasants are large, wild, game birds traditionally used for sport hunting. Their meat has recently gained popularity as a healthy substitute for red meat because of its hearty, game flavor. To prepare pheasant meat for consumption, it is typically roasted, smoked or fried. Smoked pheasant has a sweet, smokey flavor that combines well with dried fruits and nuts to create delicious, bite-sized appetizers.
Smoked Pheasant Fajitas
Jupiterimages/Comstock/Getty Images
Fajitas are a traditional Mexican family-style dish. The ingredients are served in small dishes and each member of the family customizes their own fajita to their taste. Fajitas are a quick and easy appetizer choice for parties and relieve some of the stress on the host by cutting down assembly time since guests build their own portions. Mexican fajitas are typically made with beef or chicken but substituting smoked pheasant adds a rich, smokey flavor. Additionally, smoked pheasant can be served at room temperature which eliminates the issue of appetizers going cold or stale. To make pheasant fajitas, set up a station with bowls filled with strips of smoked pheasant, chopped spicy or mild peppers, a blend of cheeses, salsas, guacamole, soft tortilla shells and any other favorite taco-type toppings; then let your guests create their own perfect pheasant fajita.
Smoked Pheasant, Brie and Jam Bites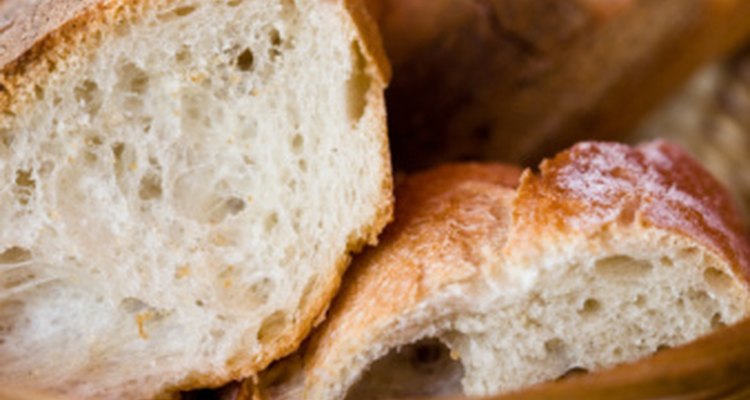 Jupiterimages/Photos.com/Getty Images
This recipe combines the sweet, salty, smokey and creamy flavors of all the ingredients to create party appetizers all your guests are sure to enjoy. To make these smoked pheasant, brie and jam bites, start with crackers or French loaf that has been sliced into thin rounds. Layer pieces of brie cheese, followed by fig or raspberry jam and top with a piece of smoked pheasant and slivered almonds. The almonds add an additional layer of flavor and crunch to the appetizers. Much of the preparation for this dish can be done ahead of time, however if opting for French bread, slice bread close to the party to ensure it stays fresh and soft.
Smoked Pheasant Mini Kebabs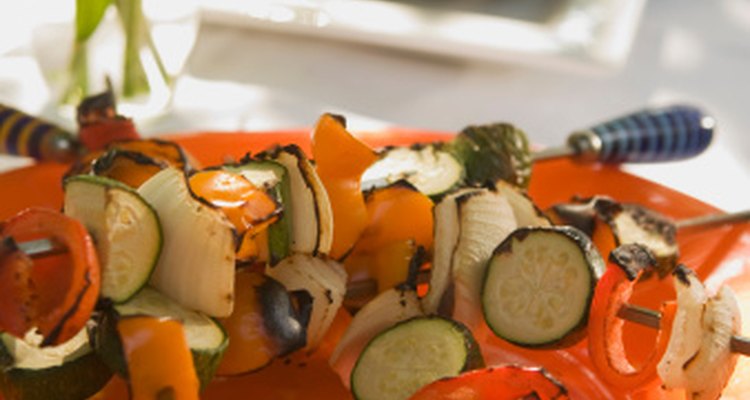 Jupiterimages/Comstock/Getty Images
Kebabs are a staple in Middle Eastern cuisine. They consist of raw meat threaded onto skewers and then grilled on an open flame. In the West, kebabs are made by alternating meat and vegetables such as peppers and onions and then grilling the kebabs on a barbecue. These smoked pheasant mini kebabs are a twist on traditional kebabs. By alternating fresh vegetables and fruits with smoked pheasant meat, the need for grilling is eliminated. Additionally, substituting toothpicks for skewers makes this dish easy to create for the host and easy to eat for guests. To make these appetizer kebabs, alternate pieces of smoked pheasant meat with vegetables and sweet fruits which will complement the smokey flavor of the pheasant. Options include grapes, pieces of pineapple and cherry tomatoes. Fruits and vegetables will liven up the hearty flavor of the meat and add a fresh, zesty twist to this appetizer.
Smoked Pheasant Dolmades
Jupiterimages/Photos.com/Getty Images
Dolmades are a Greek dish traditionally made by wrapping minced meat and rice in grape leaves. This appetizer recipe takes inspiration from dolmades and uses an ingredient switch-up to add a flavor twist that will complement the smoked pheasant and eliminate the need for cooking. Rather than minced meat, rice and grape leaves, make a mixture of smoked pheasant pieces, dried cranberries and chopped almonds. Bind the mixture together with a light mayonnaise or sour cream and then wrap tablespoon-size portions in sauerkraut leaves to create the appetizers. The flavor combination of tart, smokey and sweet combined with the crunchy and smooth textures makes for an appetizer recipe all your guests are sure to be asking for weeks after the party has ended.
References
Writer Bio
Katerina Ortakova has been writing since 2005. In 2009, Ortakova was published in "The Book of MPub." She graduated in 2009 with a Bachelor of Arts degree in English literature and art history from the University of British Columbia in Vancouver, B.C. She went on to attain her Master of Publishing degree in 2010, from Simon Fraser University.
Photo Credits
Jupiterimages/Comstock/Getty Images