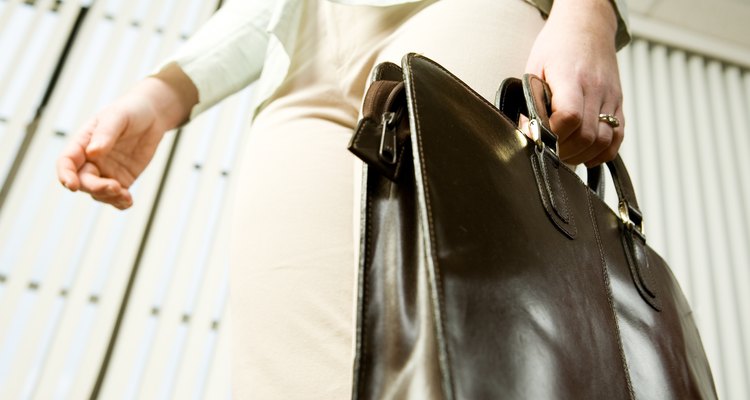 Jupiterimages/Photos.com/Getty Images
Whether your leather purse was scratched up by your cat or your leather boots have taken a beating, don't ditch the item just because of a few scratch marks. Leather is a durable, hardwearing fabric. Even when scratches look beyond repair, a little patience and the right products can make leather look as good as new again.
Step 1
Clean the leather with a commercial leather cleaner. Follow the manufacturer's instructions for using the cleaner, as these may vary.
Step 2
Moisten a soft rag with distilled white vinegar. Dab the vinegar onto the scratched area of the leather to cause the scratches to swell.
Step 3
Allow the area to dry thoroughly. Dip another soft cloth into colorless shoe polish. Buff the affected area of the leather with the shoe polish until it's blended in.
Step 4
Moisten a soft cloth with olive oil if the scratches are still there. Rub the oil into the scratched area of the leather using a gentle circular motion. Buff with colorless shoe polish.
References
Warnings
Test any repair method on an inconspicuous area before treating the entire item.
Writer Bio
Kimbry Parker has been writing since 1998 and has published content on various websites. Parker has experience writing on a variety of topics such as health, parenting, home improvement and decorating. She is a graduate of Purdue University with a Bachelor of Arts in organizational communication.
Photo Credits
Jupiterimages/Photos.com/Getty Images