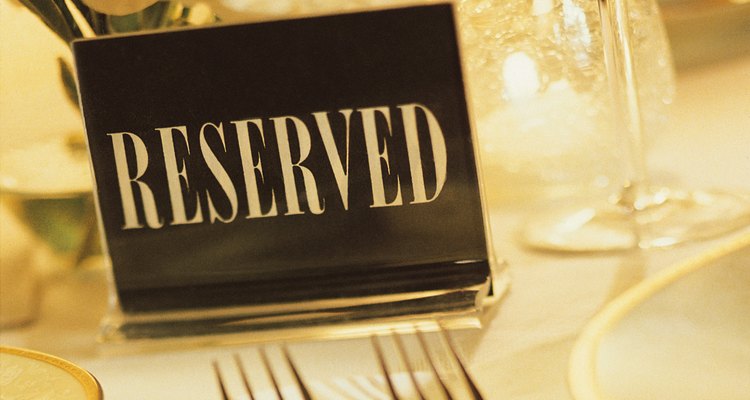 Comstock/Stockbyte/Getty Images
Guests attending a formal banquet are likely to have certain expectations regarding the atmosphere of the event, as well as the service provided. Adherence to proper, established serving etiquette by waitstaff will ensure that the event goes smoothly and that guests walk away with a favorable impression of the establishment.
Setting Up
Upon the guests' arrival, they should find that their table and other aspects of the surroundings are in impeccable order. This includes proper place setting of the silverware and dinnerware, along with freshly cleaned and crisp linens placed accordingly. Professional waitstaff will be trained in the precise etiquette of table setting.
Beverage and Food Service
Beverages are continuously served. Drinks are served from the right of the patron, palm up. First the guest of honor is served, then the women in order of age. Next come the men, also oldest to youngest. The event host is served last. Because food is generally served plated, the previously accepted rule that food be served from the left is no longer in fashion. Unless the server is presenting a platter of food to the diner or side dishes are being placed on the table, food is served from the right.
Clear the Tables
Dishware should be cleared between courses, but only after everyone at a table has finished. Waitstaff clear dishes from the right, taking care not to reach in front of a diner in order to secure a piece of tableware. Unused table settings are also removed at this point. It is advisable that servers undertake the clearing in the most unobtrusive manner possible.
References
Photo Credits
Comstock/Stockbyte/Getty Images