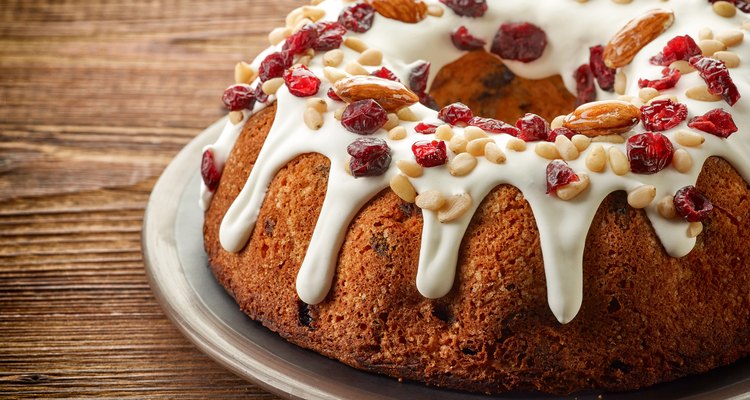 Magone/iStock/GettyImages
Store-bought frosting is an ideal time-saver when you're baking a cake or cupcakes on short notice. But ready-made frosting can also be used on a whole host of sweet treats like donuts, cookies and cake pops. Turn that tub of frosting into a glaze thin enough to drizzle or pour over your favorite desserts. You can make this quick glaze in your microwave or on the stove. Make sure you use a creamy-style frosting; whipped frosting becomes far too runny when it is exposed to heat.
Microwave Directions
Scoop your desired amount of frosting into a microwave-safe bowl.
Microwave the frosting on "High" for 10 seconds.
Stir the frosting and check the consistency. If it's still too thick for your liking, continue to microwave for 5-second intervals, stirring after each interval, until it reaches your desired consistency.
Stove Top Instructions
Scoop the desired amount of frosting into a small saucepan.
Place the saucepan over medium heat.
Stir the frosting continuously as it heats until it is thin enough to drizzle.
References
Writer Bio
Irena Eaves began writing professionally in 2005. She has been published on several websites including RedPlum, CollegeDegreeReport.com and AutoInsuranceTips.com. Eaves holds a Bachelor of Science in journalism from Boston University.