Brand X Pictures/Stockbyte/Getty Images
Although Christianity has traditionally been a more patriarchal religion, more churches around the world now benefit from women's ministries. Many of these churches have organized Christian retreats for women, and these retreats have been successful. Women invest a lot of time and energy in their jobs and families, and they often sacrifice their own needs for others. The goal of a retreat, even a one-day event, is to help a woman recharge physically, emotionally and spiritually. A few ideas can help you plan a one-day Christian retreat for the women in your church.
Group Activities
Typical Christian retreats organized by churches and other religious institutions focus on a single speaker and her message. Organizers expect all attendees to follow the same schedule. While that is a good way to spread the Word of God and help women grow spiritually, that shouldn't be the sole focus of a good retreat. People learn and retain knowledge better if they can participate in fun activities. One aspect of the faith that retreats such as these focus on is unity and togetherness. Plan lots of group activities that emphasize teamwork and trust. These can be group problem-solving games, or they can be more physical activities such as a ropes course or kayaking, if people are up for that.
Encourage Socialization
Ingram Publishing/Ingram Publishing/Getty Images
Women love to talk and socialize, and a Christian retreat can offer the opportunity to do exactly that. However, they won't want to sit around for hours and talk. A good retreat offers more. Plan games that involve people socializing. Chances are that not everyone at the retreat will know each other, but it can be a rewarding time to meet people and make new friends. Plan plenty of "ice breaker" games that involve sharing interesting information and ideas, or play board games that allow for conversation.
No Lengthy Activities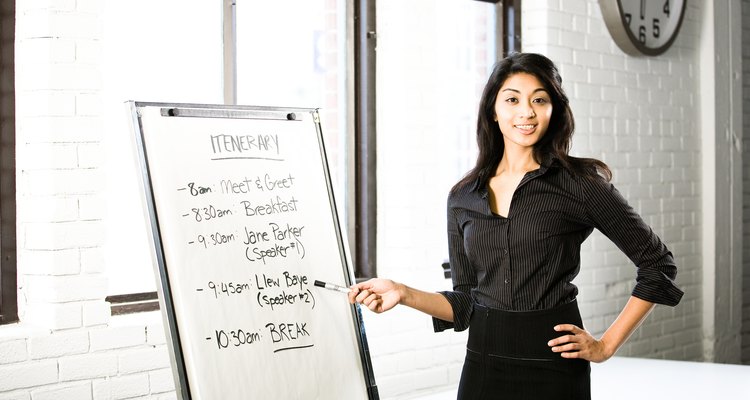 Jupiterimages/Photos.com/Getty Images
A full schedule of lengthy discussions, seminars, games and group activities is fine if you have an entire weekend, but this is a mini retreat that will last from eight to twelve hours. You will most likely have a better turnout for a shorter event. A single-day retreat won't interfere a whole lot with work or family life, so more women may be willing to go. Offer shorter activities that large groups of people would enjoy. Provide a variety of activities. Plan to have several activities going on at once. Give people choices.
Light, Healthy Food
Catherine Yeulet/iStock/Getty Images
Food is essential for any good retreat. Serve all the participants a good lunch, but keep things fairly light if you plan a lot of physical activity. Hamburgers and hot dogs are tasty and good in moderation, but have plenty of fruits, salads and soups. Offer a variety of sandwiches, and include vegetarian options. Keep everyone in mind when packing lunches.
References
Photo Credits
Brand X Pictures/Stockbyte/Getty Images