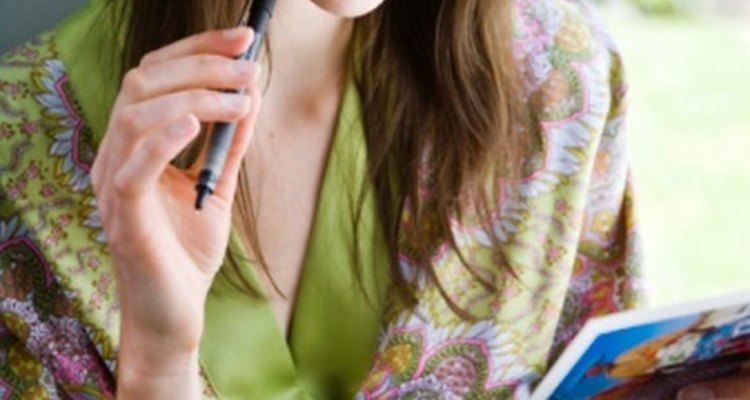 Jupiterimages/BananaStock/Getty Images
You have just returned from a lovely dinner with your boyfriend's parents. Alternatively, they may have given you a special gift or recommended you for a job. Even though you have thanked them in person, take time to write a thank you note expressing your gratitude for the dinner, gift or kind action. Let your boyfriend's parents know that you enjoy spending time with them. Whenever possible, send the note within a week of the event.
Use high-quality stationery or select an appropriate card. Use a fine-quality pen such as a roller ball pen with blue or black ink. Clear a desk or other writing surface and give yourself enough room to write neatly.
Decide whether to use an informal or formal tone. In most cases, address the parents as Mr. and Mrs. Clarke. If you have a long-standing relationship with them, you can use their first names in the salutation.
Write from the heart and keep the notes simple. In most cases, two to four sentences are appropriate. For example: "Last night's dinner was delicious. Thank you for inviting me and for introducing me to authentic Italian cuisine. I enjoyed every course, especially the homemade pasta and tiramisu. I felt very much at home and look forward to my first cooking lesson with you."
Use an appropriate complimentary closing such as Sincerely or Best wishes.
References
"The Amy Vanderbilt Complete Book of Etiquette: 50th Anniversary Edition"; Nancy Tuckerman; 1995
Writer Bio
In 2008, Joanne Guidoccio opened a wordsmith business. She has been published in the "Guelph Daily Mercury," "Waterloo Record" and "Winnipeg Free Press". A retired school teacher, Guidoccio has a Bachelor of Arts in mathematics and psychology from Laurentian University, a Bachelor of education from the University of Western Ontario and a Career Development Practitioner Diploma from Conestoga College.
Photo Credits
Jupiterimages/BananaStock/Getty Images