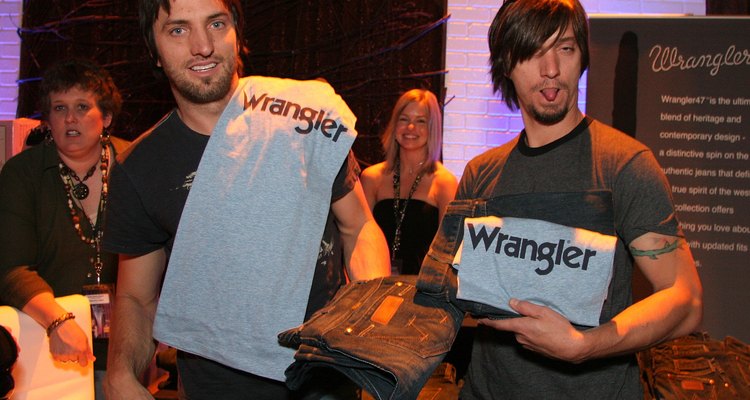 Marsaili McGrath/Getty Images Entertainment/Getty Images
Wrangler makes jeans for cowboys and cowgirls, and those that want to look like them. They have extra fabric to allow you to comfortably sit on a horse and the pockets are positioned to avoid sitting on your wallet. Properly washing your Wrangler jeans can ensure that they last a long time. It's common for Wranglers to come out of the dryer wrinkled, so you need to take steps to prevent that from happening.
Turn the jeans inside out. This will protect the color of your jeans, whether you've chosen the traditional dark denim Wranglers or any of the newer colors.
Wash the jeans in hot water. This will help to remove any dirt and grime.
Add fabric softener, if desired. Wrangler jeans are typically quite stiff when you first buy them. Many people prefer their jeans to be a bit softer. Adding fabric softener will help start this process.
Air dry your jeans. Do not place them in the dryer. Instead, you want to turn them right side out and hang them outside to dry. Avoid direct sunlight, which can fade the jeans.
Writer Bio
Maggie McCormick is a freelance writer. She lived in Japan for three years teaching preschool to young children and currently lives in Honolulu with her family. She received a B.A. in women's studies from Wellesley College.
Photo Credits
Marsaili McGrath/Getty Images Entertainment/Getty Images