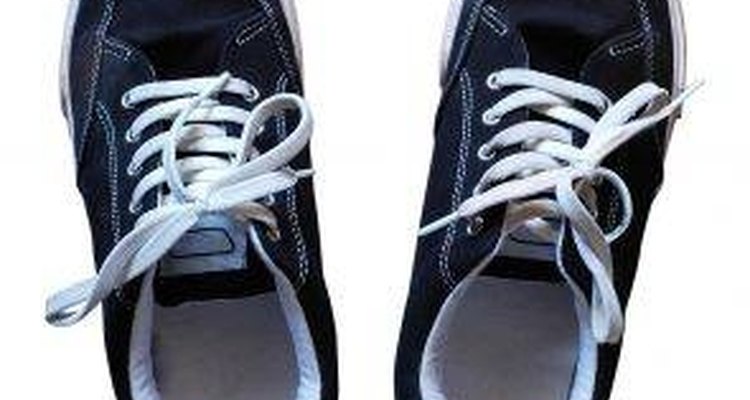 leocub
Tennis shoes should be comfortable to wear, but sometimes they need a good stretching to make them fit properly. It's very easy to buy shoes, only to find out at a later date, that they are just a little too tight for your feet. You need to know a specific method of stretching your tennis shoes to conform to your feet.
Find a bottle of shoe-stretching liquid at a shoe-repair store or online. Try to get it in spray form if possible. Carefully read the label to establish the type of material the liquid can be used with. The wrong shoe-stretching liquid can ruin your tennis shoes.
Once you have the correct liquid, spray or rub it on the inside of the shoes. Depending on the brand, you may also have to spray or rub the liquid on the outside of the shoe.
Put on a pair of socks and wear the shoes until they have stretched to a comfortable width. You can also purchase a shoe stretcher to widen your tennis shoes.
Check your tennis shoes periodically to make sure that they do not become overstretched. Also make sure that the stretching does not cause them to come apart at the seams.
Understand that tennis shoes that are covered in shoe-stretching liquid will only have to be worn for a few minutes to stretch to your size. If the process is taking longer, you may need to reapply the liquid, or the material may not be stretchable.
Writer Bio
Marsha James has spent the last 10 years working as a freelance writer. During that time she has written newsletters, e-Books, content for websites such as Associated Content, eHow and Rent A Coder, and has contracts with private clients.
Photo Credits