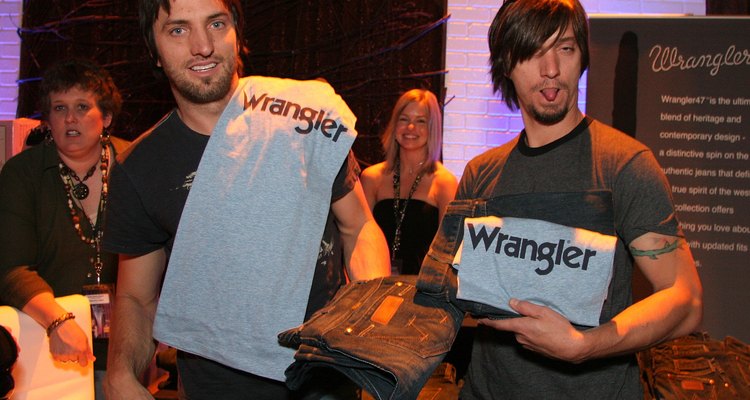 Marsaili McGrath/Getty Images Entertainment/Getty Images
Even if your body is of an average size and build, you may still find your supposed "perfect size" of Wrangler jeans a little too loose in the waist or too baggy through the thighs. You can try getting a better fit by buying Wranglers just a touch too big and shrinking them. Some styles of Wrangler jeans contain spandex or polyester for shaping or stretch; these materials resist shrinking. For the best results, choose a style made of 100% cotton.
Wash your jeans in a separate load in very hot water for a long cycle.
Dry your jeans on a hot setting, and run them in the dryer for an extra few minutes after they have dried completely.
If you want your jeans to be even more snug, try boiling them. Dry them again on high for two full cycles.
References
Writer Bio
Savannah McDermott is an instructor of English as a second language in Zafra, Spain. She has a bachelor's degree in Spanish and international studies from Indiana University. She has been writing since 2000 and has extensive experience in both academic and journalistic writing. McDermott has been published in the "Senator" and the "Indiana Daily Student," her high school and college newspapers.
Photo Credits
Marsaili McGrath/Getty Images Entertainment/Getty Images