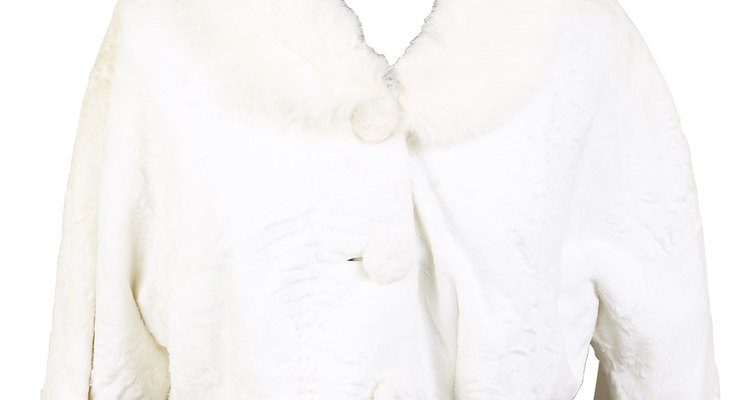 Hemera Technologies/PhotoObjects.net/Getty Images
While a mink coat may symbolize the height of luxury for some, for others it's simply an outdated old thing taking up space in the closet. Unfortunately, older mink coats have a low resale value and buyers can be scarce. An excellent alternative is restyling. Long-lasting and well-wearing, mink lends itself to a variety of restyling options. With the help of a qualified furrier, that old mink coat can be magically transformed into a spectacular new garment that suits you perfectly.
Find a furrier that offers fur restyling. A furrier can assist you in evaluating the condition and restyle potential of your mink.
Know your options. Before visiting the furrier, it's a good idea to have some idea of what you would like to do with your mink. You may simply want the mink altered to fit you, or shortened to make a jacket. Minks can be sheared, which removes the top layer of fur from the coat for a lighter, sleeker look, or made into coat linings. Mink also makes beautiful scarves, stoles and hats.
Take note of the season. Summer is the best time to have your mink coat restyled for good reason. A quality restyled mink garment requires time and expertise. As such, the process can take several weeks to complete. Having your mink restyled in the summer will ensure that you will be able to wear it by winter.
Keep in mind the expense. A restyled mink coat does not come cheap. According to Furs.com, a completely restyled mink coat can cost over $2000. If a coat is not in your budget, turning the mink into accessories, a coat lining or trim can be more affordable.
References
Writer Bio
Sophie Levant is a freelance writer based in Michigan. Having attended Michigan State University, her interests include history classical music, travel, and the German language. Her work has been published at eHow and Travels.
Photo Credits
Hemera Technologies/PhotoObjects.net/Getty Images