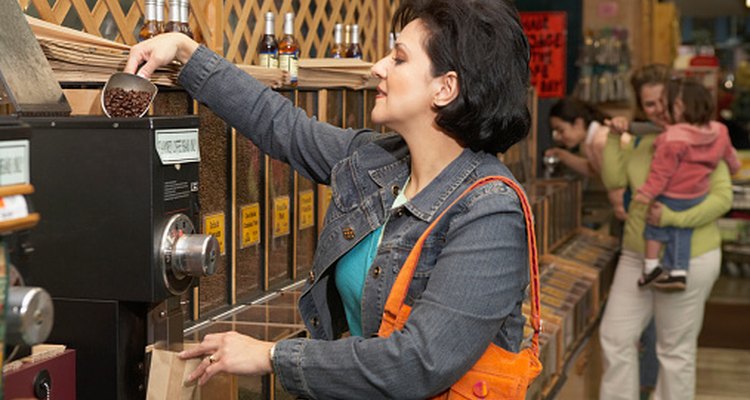 Jack Hollingsworth/Photodisc/Getty Images
When it comes to simple pleasures, some people like nothing more than a good cup of coffee in the morning. For those people, getting the best possible cup of coffee is important. These are the folks who buy whole beans and grind them right before they brew. If you are purchasing preground coffee, then you can extract a bit more flavor by regrinding the coffee briefly just before brewing it. However, for the best flavor you will want to consider purchasing whole beans and grinding them just before you use them.
Add 1 tbsp. of ground coffee to your blade coffee grinder and fit the lid on tightly.
Press the button to grind your coffee for bursts of two or three seconds at a time.
Shake or tap the coffee grinder gently during and between bursts to make sure that the coffee is evenly ground.
References
Writer Bio
Stacy Zogheib's writing has been published in various online publications including Demand Studios and Our Everyday Life. She has written on topics including family, careers, and work-life balance. She has a Bachelor of Arts in elementary and special education from Wittenberg University in Springfield, Ohio and a Master's degree in Early Childhood Education from Northern Arizona University.
Photo Credits
Jack Hollingsworth/Photodisc/Getty Images