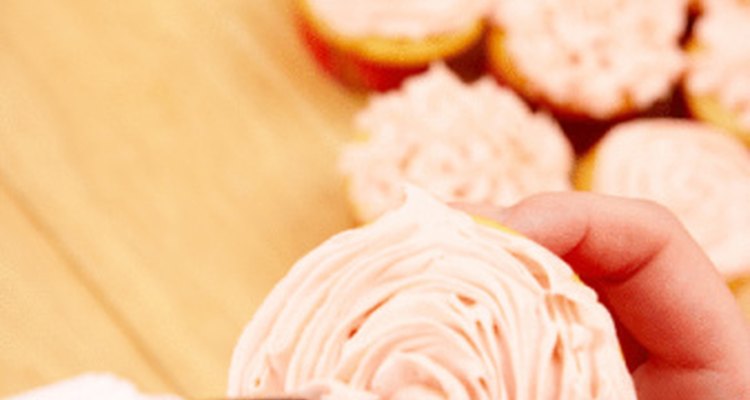 Jupiterimages/Photos.com/Getty Images
If you have taken the time to make a homemade cake or cupcakes from scratch, you may as well make homemade icing to go with it for the best-tasting results. No canned frosting will taste as good as when it is freshly made. Homemade icing doesn't have to be elaborate and time consuming or use a lot of ingredients. If you have milk, powdered sugar and butter at home, you can whip up a basic frosting in no time flat.
Add 1/4 cup of butter, 1/8 tsp. salt, 1 1/2 cups of powdered sugar and 3 tbsp. milk to a mixing bowl. Soften the butter first for easy mixing.
Beat the mixture with an electric mixer until well blended. The mixture will be fairly thin.
Little by little, add the rest of the milk into the mixture, while continually beating with the electric mixer.
Slowly beat in the powdered sugar until all is well combined and the frosting is thick. If the frosting is not as thick as you would like it, feel free to add more powdered sugar. Likewise, if the frosting is too thick, add a little more milk to thin it out.
Store the frosting in the refrigerator in a sealed container. Use within a week for best results. Allow the refrigerated frosting to come to room temperature before use.
Writer Bio
Based in Los Angeles, Zora Hughes has been writing travel, parenting, cooking and relationship articles since 2010. Her work includes writing city profiles for Groupon. She also writes screenplays and won the S. Randolph Playwriting Award in 2004. She holds a Bachelor of Arts in television writing/producing and a Master of Arts Management in entertainment media management, both from Columbia College.
Photo Credits
Jupiterimages/Photos.com/Getty Images