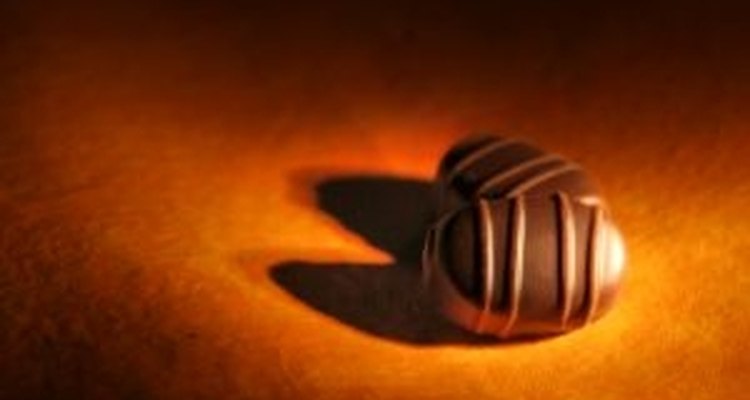 Whether you want an extra-special gift for the chocolate lover in your life or the thrill of whipping up an unusual and unique scent, chocolate perfume is fun and easy to make. Its uses are endless, from dabbing a little on your skin to touching a little to a lightbulb to fill a room with the scent of chocolate. It also makes a lovely scented treat when you add a few drops to your bathwater.
While it's perfectly all right to make chocolate perfume in any bottle, the unique scent and the perfume's perfect suitability as a gift practically cry out for a unique bottle. Consider using a bottle made of white and brown swirls that resemble chocolate. (A link to one such bottle is provided under Resources.) Or choose an antique or handmade bottle that is as much a part of the gift as the perfume itself. The International Perfume Bottle Association website is a treasure trove of information on perfume bottles. It's a great reference if you're considering purchasing a more expensive perfume bottle or just looking for something unique. The "useful links" and "advertisements" buttons are a great way to find perfume-bottle dealers.
Using the funnel, carefully fill the perfume bottle with jojoba oil, leaving about 1/4" of space at the top. You may want to cover your workspace with old newspaper or plastic to protect its surface.
Using an approximate measurement of five drops for every 1/8 cup of jojoba oil, add the chocolate oil to the perfume bottle, one drop at a time. Go sparingly at first, since you can always add more if the scent is not strong enough.
Make sure the bottle is closed securely and vigorously shake the contents until they are completely blended. This should take at least 60 seconds of shaking. Check the bottle to make sure you cannot see any separation between the oils.
Set the bottle in a dark, cool place for at least 48 hours, or up to a week, to allow the scent of the chocolate fragrance oil to infuse itself into the jojoba oil. Give the chocolate perfume as a gift, or keep it and enjoy it yourself.