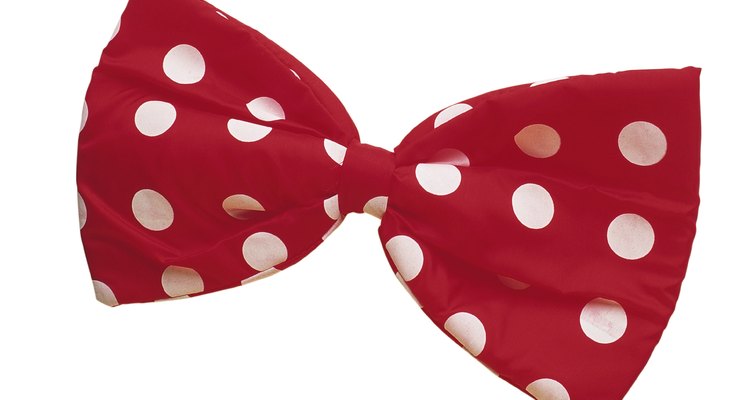 Comstock/Comstock/Getty Images
While neck ties are more common, traditional bow ties are still popular with many men. Bow ties are also a favorite choice of parents for their young boys. No tuxedo is complete without a matching bow tie, and a nice bow tie adds class to any outfit. However, it is important to make sure your bow tie is stiff to give it a clean, crisp look.
Put interfacing in your bow tie. If you are making your own tie put interfacing between the two layers of fabric. This is a stiff but flexible piece of material that can be purchased at any fabric store. Cut the interfacing to fit your tie and place it between the two fabric layers of the tie before sewing them together.
Treat your tie with fabric stiffener. A spray bottle of fabric stiffener can be purchased at any fabric store. Spray your tie, covering it's entire surface and let it dry.
Starch your tie. If over time your tie has lost some of its stiffness, spray it with starch and iron it before putting it on. Use a low heat setting on your iron. Press down gently on the tie with the iron and do not use a back and forth motion.
References
Writer Bio
Justin Melick began writing in 2002 for the "Union Sentinel." His work has also appeared in the "Dawson Community News," the "Mountain Chronicle," on RisingHits.com, and in the "Gainesville Times" and the "Atlanta Journal-Constitution." Melick authored the book "American Moments: American Stories in Poetry and Prose." He has a Bachelor of Arts in journalism from Gainesville State College.
Photo Credits
Comstock/Comstock/Getty Images