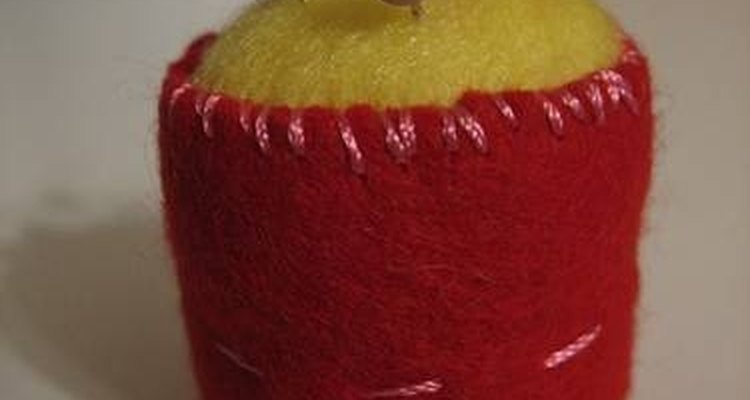 Creative Commons
Lengthening dress pants can be a daunting task. No one wants to ruin an expensive pair of pants, but what good are they hanging in the closet because they are too short? Doing it yourself is a simpler solution than going to a time-consuming and costly tailor.
Carefully pull out the old seam with the seam ripper. Press the fold from the old seam with the iron to rid of any wrinkles.
Put on the pants and the shoes you will wear with them. Carefully fold the fabric up and inside the opening of the pant leg to the desired length. Place straight pins vertically all the way around the leg. Repeat on other side. Remove the shoes and the pants carefully.
Measure each leg of the pants from the hip to the floor and then from the inseam to the floor to ensure they are even. Press the new hem into place with the iron.
Baste-stitch the new hem into place using a needle and thread or a sewing machine while pulling out each straight pin. Try on the pants again to confirm length and fit. Remove basting and refit if needed.
Finish sewing each leg with a strong and tighter stitch. Remove basting stitches and try the pants on again.
Writer Bio
Alissa Mckenzie joined the Knight Center for Digital Excellence in August of 2008 as a content manager. Her responsibilities include managing content for the center's Web site and maintaining the digital library. Prior to joining the center, she served as the assistant editor-in-chief for Kiwibox.com, an online magazine and social network dedicated to teens.
Photo Credits